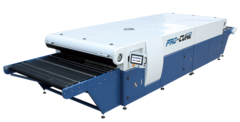 Adelco Pro-Cure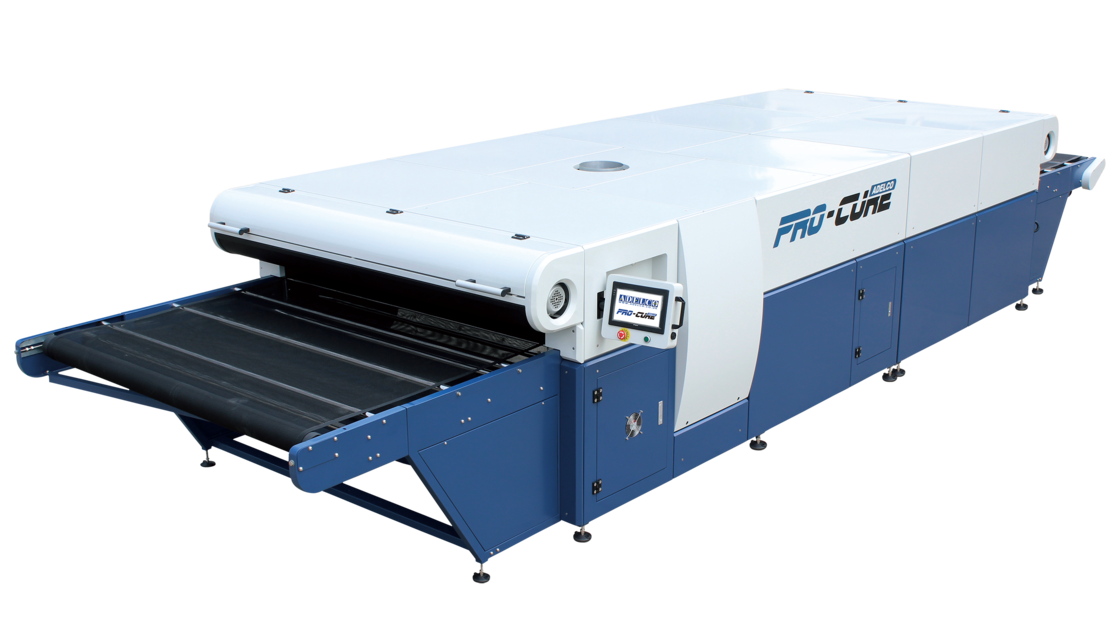 Adelco Pro-Cure
The Adelco Pro-Cure dryer range offers the most technically advanced range of textile conveyor dryers with optimal efficiency.
Advantages and features
The most efficent and consistent dryers in the world
Reduce your costs and your carbon footprint by investing in proven drying technology
In-feed & Out-feed Extraction
Strongest, toughest and longest lasting conveyor belts on the market
Auto tension, self -tracking rollers
Digital Touchscreen Interface
The New Pro-Cure dryer range is available in 5 belt widths with any length of oven for all Digital and Conventional textile ink systems.
The Pro-Cure has an advanced and efficient airflow and exhaust system, taking features already developed for Adelco's Dual dryer and roll-to-roll drying products.
Adelco dryers have been the only dryers on the market that incorporate oven feed and exit extraction hoods to provide a cleaner working environment and the Pro-cure further increases the efficiency of the extraction units.
Some of the many features incorporated in the new dryer include Dual lint filters that prevent lint build up in the dryer, reducing cleaning maintenance dramatically and enables filters to be cleaned in seconds whilst the dryer is still running.
Specs
| | |
| --- | --- |
| Vacuum pull-down | New vacuum pull down that provides exceptional stability of delicate fabrics preventing lifting/flipping over |
| Air Flow | Even higher air flow through garment for increased penetration leading to faster curing times and wash fastness |
| Touchscreen | New touchscreen interface design easier to navigate and reacts faster |
| Hood extraction | Unique built in hood extraction helps prevent fumes escaping - Cleaner and pleasant environment. |
| Filtration System | Fast & Easy to clean fine filtration system that can be cleaned whilst the dryer is running, No replacement filters required. |
| Lint Filter | Removable lint filters from either side of dryer - No replacement filters required. |
| Quartz Preheat | Optional integrated digitally controlled quartz pre-heat for temperature boost at oven entry |
Make an enquiry now
Register your interest in the Adelco Pro-Cure now. We guarantee you won't be disappointed.