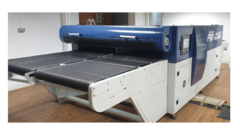 Adelco Pro-Cure Split Belt 180G
Adelco Pro-Cure - Split Belt Gas Dryer with 3 meter oven
Ex- Demo £22k
Model Number: PC180G-SB-3-Dual
This Adelco Gas fired split belt dryer has twin belts and twin burners. Enabling curing for two seperate production lines at the same time. Cures both screen and digital prints.
1.5 Meter infeed and exit, 3 Meter oven, 2 x 84cm belt width. Totaling 6 meters long.
The Adelco Pro-cure dryer is the most techically advanced conveyor dryer around. This is because Adelco dryers are the only ones available that incorportate in and out feed extraction hoods, coupled with an advanced and efficient airflow and exhaust system, this provides a cleaner working environment and increases efficiency.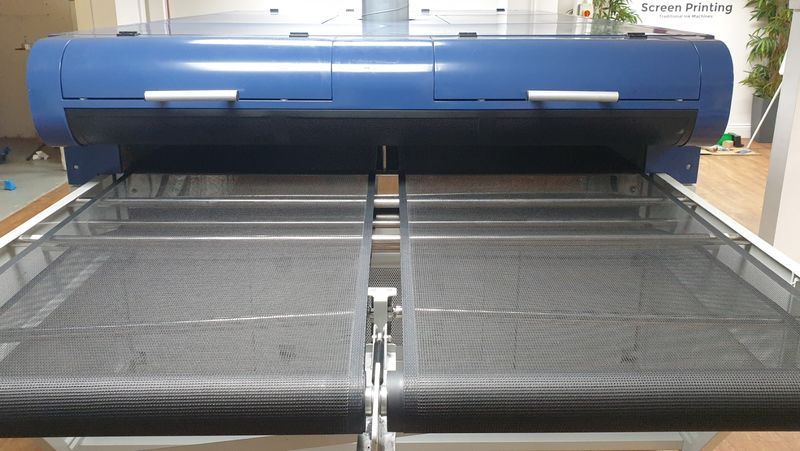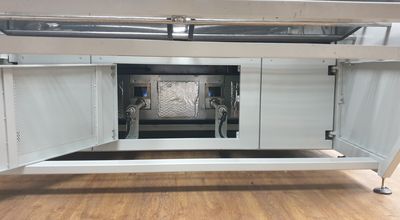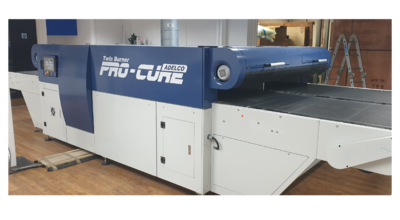 Make an enquiry now
Enquire about purchasing the Adelco Pro-Cure Split Belt 180G now.