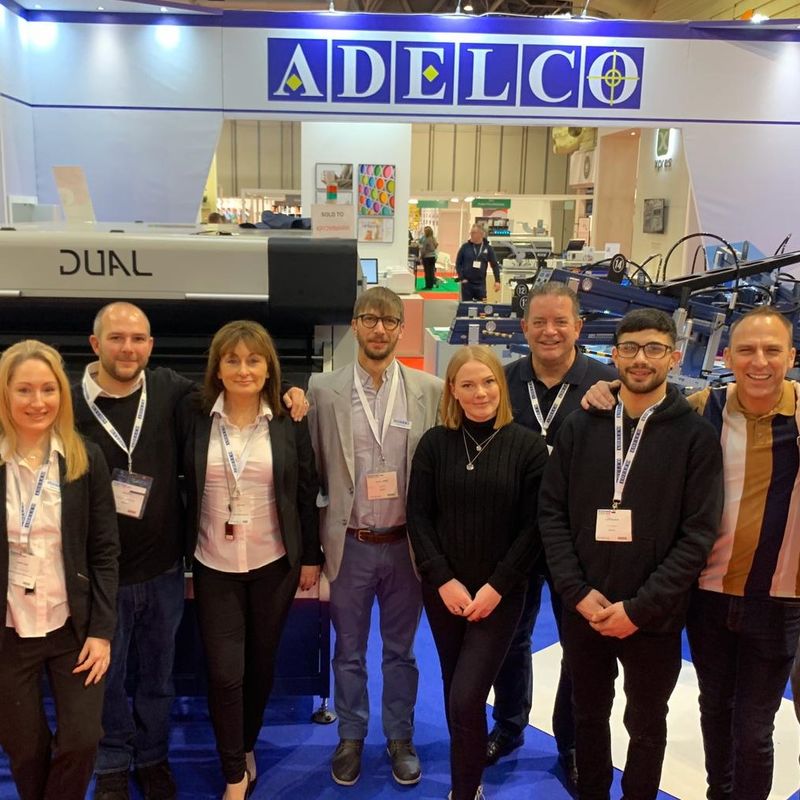 Event
Printwear and Promotion Live 2020
Adelco Screen Process premiered the new Cyclone Automatic Carousel at this year's Printwear and Promotion event at the NEC in Birmingham.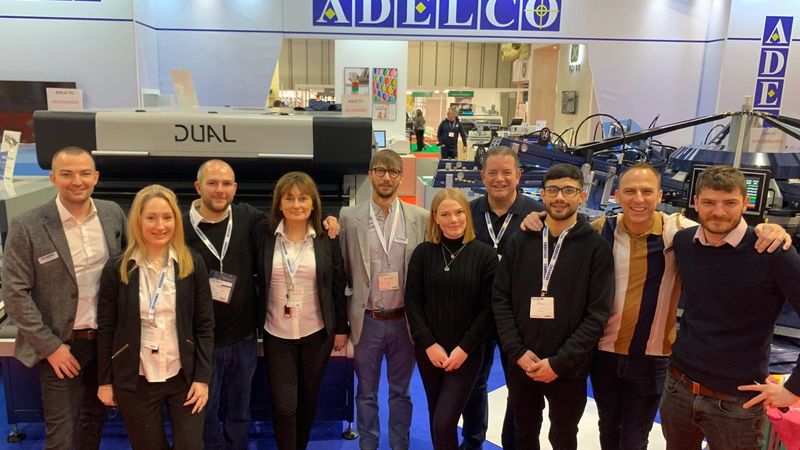 Printwear 2020
Thank you to everyone who visited our stand at Printwear live 2020. We thoroughly enjoyed meeting you all.
What we had on our stand....
We premiered and demonstrated the Cyclone Automatic Carousel Screen Printing Press to the UK market. This wowed visitors with its speed, and precision. The Cyclone comes in three screen sizes and is available from 6 colour 8 station to 14 colour 16 station.
We also demonstrated our Dual Conveyor dryer, with two independent belts, burners and temperature controls, allowing flexibility to cure both screen and digital prints at the same time. No other dryer on the market will cure digital inks in such high volumes with such a small footprint.
We were also excited to introduce the Adelco Spyder II, a direct to screen system, that takes the hard work out of screen preparation. To compliment the Spyder II we also had the Exile V-Lux exposure unit on display.
To complete our range we demonstrated the entry level Thermotron folding and stacking machine the FX23, printers were impressed with the speed of this small but powerful machine. A great money and labour saving solution.
What is Printwear and Promotion live all about?
Adelco have been attending Printwear and Promotion Live for many years, this is the only show in the UK that is exclusive to garment decoration industry. This year they had over six thousand visitors, and features around 145 stands. We find this a great platform to launch our new products and find out what is happening in the textile industry.
Printwear and Promotion Live is held at the NEC in Birmingham, which is convenient for rail and road travel. With several four-star hotels, parking and free shuttle buses and a whole host of restaurants around the site, this venue offers it all.
Next show details:
As an exhibitor, we have access to free tickets for all our customers. If you are interested in attending the next show, please get in touch and we would be happy to provide you with complimentary tickets.
Next show dates and times:
Sunday, April 24th 22: 10am – 5pm
Monday, April 25th 22: 10am – 5pm
Tuesday, April 26th 22: 10am – 4pm