Folding and stacking machine - FX25 & FX25s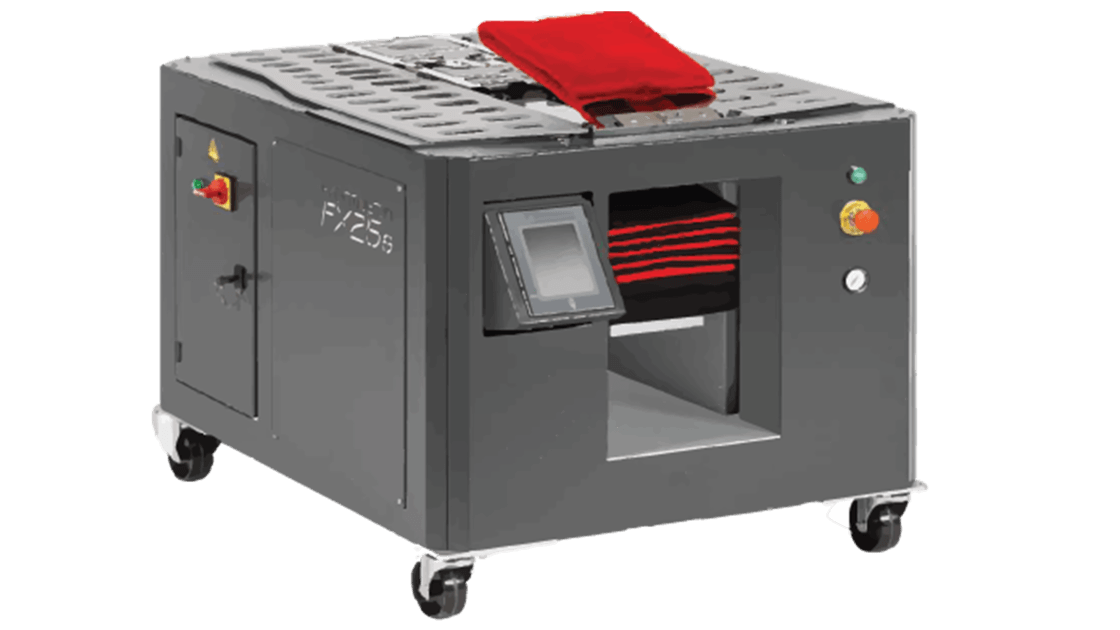 NEW


Folding and stacking machine - FX25 & FX25s
An automatic machine that offers precision folding and options to stack garments or package garments in a bag.
Advantages and features
2,500 pieces per 8 hour shift
Easily adjustable for various size of clothing
Program for easy packing into a bag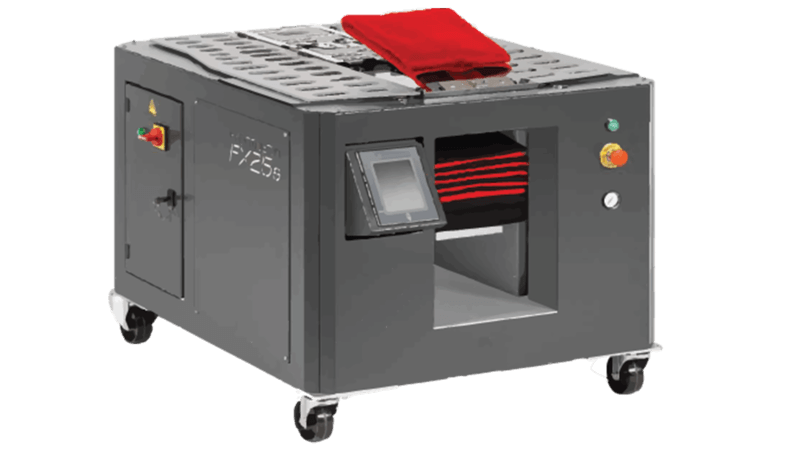 The FX25 & FX25S Folding and stacking machine
THe FX25 & F25S folds clothes of various sizes and materials quickly, quietly and precisely. Clothes such as T-shirts, sweatshirts,sweaters, undershirts of various materials including polyester can be used in this machine.
This machine only requires one operator and can fold up to 2,500 pieces per 8 hour shift.
Both machines provide a program for easy packaging of the garment in a plastic bag.
The FX25S offers a second program for stacking and easy gathering of folded garments.
Make an enquiry now
Register your interest in the Folding and stacking machine - FX25 & FX25s now. We guarantee you won't be disappointed.