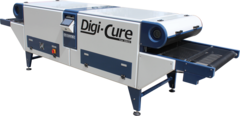 Adelco Digi-Cure
Key features of the Adelco Digi-Cure
Digital HDMI Touchscreen Interface
Integrated In-Feed and Out-Feed Extraction
Integrated Exhaust and Fan
Extremely Economical
High Pressure airflow for best curing penetration
A smaller drying machine with all our big-dryer's features for enhanced performance
About the Digi-Cure Dryer
The Adelco Digi-Cure dryer is our solution for small to medium production runs. Big performance on a smaller dryer for digital prints, water-based inks and more. The Digi-Cure oven is 2.6 meters with a 90cm in-feed and 90cm outfeed, with an 80cm belt width.
Big performance from a small conveyor dryer
While the Digi-Cure may be smaller in size, it includes all the same features as our high production dryers, so you can benefit from the many rich-features of our textile dryer range. This smaller conveyor dryer has a single outlet for extraction, as the ductwork for the exhaust, infeed and outfeed extraction are internal in the Digi-Cure dryer. With just one single outlet, you will benefit from a cleaner working environment.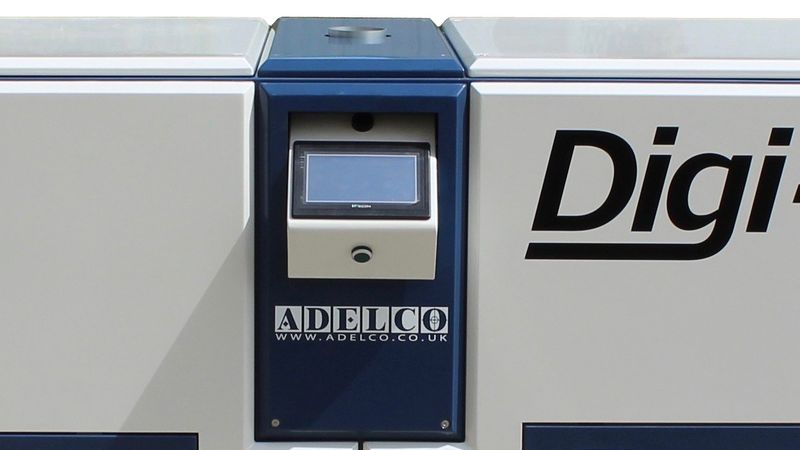 The Digi-Cure comes with a digital interface to give you ultimate control over the drying and curing process. You can easily control the belt speed and temperature control of the tunnel for optimal output. The interface also provides feedback on maintenance and will flag any issues, helping to reduce any unnecessary downtime.
To find out more about the Adelco Digi-Cure Dryer, please download our brochure or contact us.
Adelco keeps up with technology and the temperature keeps constant. Service with Adelco is brilliant, Steve looks after us and is always on hand to help out either on the phone or getting stuck in the machines.

Pally Hayre, Pally, UK
Full features and advantages of the Adelco Digi-Cure
Economical.
High pressure airflow for best curing penetration.
Integrated infeed/outfeed extraction.
Digital HDMI Interface.
Integrated exhaust and fan.
80cm Wide Conveyor belt.
Full 2.6-meter curing ability.
Maximum curing ability with minimum effect to fabrics.
Maintenance feedback & insights.
Control belt speeds and tunnel temperature.
Compact and streamline design.
To find out more about the Adelco Digi-Cure, please download the brochure or contact us.
Related case studies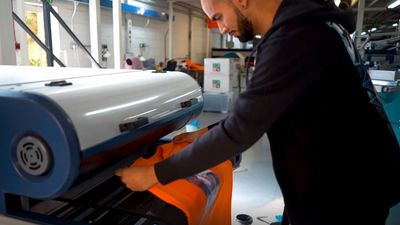 Dy-mensions
Adelco Digi-Cure / Folding and stacking machine - FX23
London based Screen Printer
Read the case study
Make an enquiry now
Register your interest in the Adelco Digi-Cure now. We guarantee you won't be disappointed.