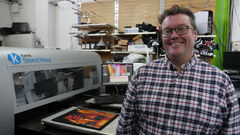 Nexgen
Want to take your DTG capability to the next level?
Direct-to-garment machines are a great addition to a screen printer's workshop, with their ability to create samples and fulfill low-volume orders at the touch of a button and without inefficient set up costs. But with this market continuing to grow, many screenprinters are now investing in bigger, faster and more efficient DTG machines to meet increased demand.
Meet Nexgen
Nexgen Clothing Limited, a clothing company based in Weymouth in Dorset, supplies bespoke printed t-shirts, hoodies and other garments to schools, clubs and local businesses.
While Nexgen have the set up for large-scale screen printing, company director Mike Freeman was seeing more and more orders of low-volume or even one-off prints that are most efficiently fulfilled by DTG equipment.
We've seen growth double year-on-year for the last four years.

- Mike Freeman

Nexgen

UK
Nexgen had some basic DTG equipment but to increase their capability in low-volume orders they needed to invest in faster machinery. 'The quicker we can get the job done in the day, the more orders we can process,' he explains.
Introducing the Kornit Storm Hexa
Mike began to research the market for a bigger DTG machine to increase Nexgen's capabilities in this market. 'I'd always seen Adelco with the Kornit machines at various trade shows but had never been in the position to actually make the purchase or the investment,' he says. However, after a very busy Christmas period a couple of years back, Mike decided to take the plunge and contacted his local Kornit supplier, Adelco, about the possibility of putting a Kornit machine in.
As well as a higher production speed, Mike was looking to reduce ink costs, which were becoming increasingly expensive
We looked to Kornit because we were led to believe it would be a cheaper per print cost. There are obviously much cheaper systems, but they tend to be higher in consumption costs. We thought the other benefits that would come with the Kornit would be ease of operator use.

- Mike Freeman

Nexgen

UK
Kornit's Storm Hexa caught his eye, not only because of its ability to deliver his initial spec, but also because of the additional benefit of a built-in pretreat system. 'You can literally throw a t-shirt on the pallet, hit 'print' and it will eject a t-shirt.' Mike says. 'Until you get used to a system like that, you don't realise how useful it really is. There's no pre-treat, no heat press; just print the shirt and put it through the dryer.'
He was given a demo of the Storm Hexa and was sent some examples of what it was capable of printing. 'The samples that were sent seemed to be much better than I'd seen previously,' says Mike. 'That's what made me pick up the phone and say, "Hey, how much is one of these machines going to cost me?"'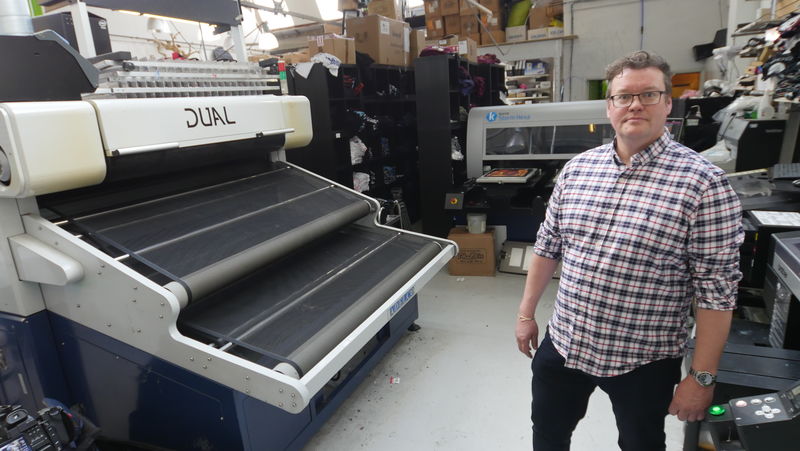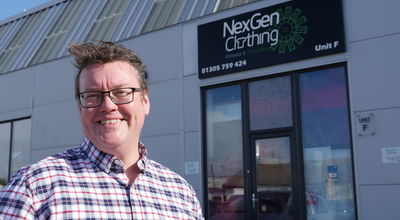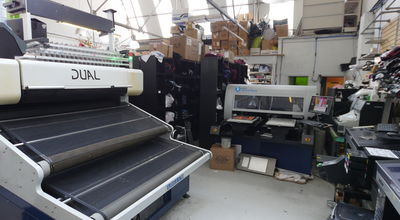 Living up to expectations
When the Kornit arrived, it seemed quite daunting at first. 'It's a very complex, heavy piece of machinery,' says Mike. 'But once up and running, it's quite easy to get comfortable with and is very easy to use." The operators found that the drag-drop technology to bring in the artwork particularly pleasing. 'We found the user interface of great benefit,' says Mike. 'There are no separate rip files to have to worry about.'
With the Kornit Storm Hexa installed for almost a year, Nexgen are seeing the effect it is having on their business. So is it living up to the sales pitch? 'The biggest factors for choosing a Kornit was its cost per print and ease of use,' says Mike. 'There's no point being a busy fool in this industry; at the end of the day we want to make the most profit from what we're selling. The Kornit has given us that; our ink costs have dropped and our production speeds are up. We have monitored it time and time again and it does have an amazing cost per print.'
Reliability was another important factor for Nexgen.
We are printing every day, seven days a week, If the machine was to break down for a day in a busy period, we're not going to catch up the next day without putting a night shift. So far we've had no breakdowns and no severe issues where we've lost production.

- Mike Freeman

Nexgen

UK
Room to grow
With production now able to meet demand, Mike can see this side of the business growing further. 'Now we're part of the Kornit family and using the machine more and more for every job we do, it would be nice to have the machine grow along with us,' he says. 'If the time comes that we need to add even more Kornits, so be it.'
Adelco, who also supplied Nexgen with a Dual Dryer to further increase their printing capability, continues to work with them, providing support and consumables. 'It's been great working with Adelco to install both the Kornit and the Dual Dryer to take our company forward,' Mike says. 'And it's given me great peace of mind to know that I can just speak to Kornit support on the phone or speak with one of Adelco's engineers to hopefully alleviate any problems we might be having with the machine, if any occur.' 'Kornit, for us, is great,' he concludes. 'It's fast, cheap to use and its production is great. I'd recommend that anyone in similar situation with similar production growth looks to Kornit as an option.'
Machines featured in this case study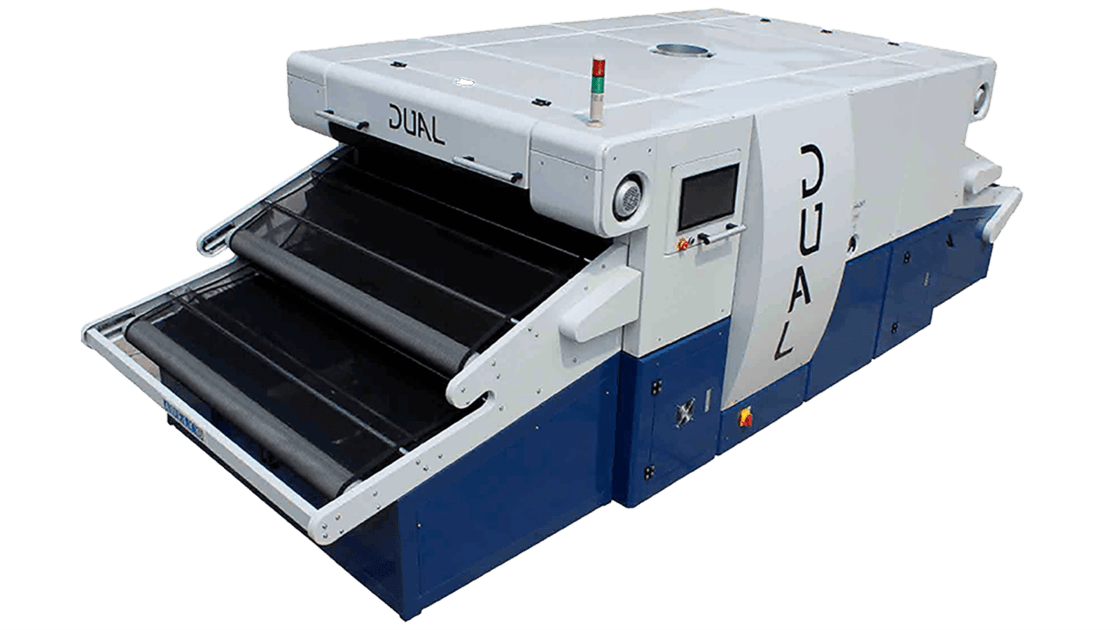 The world's highest production and energy efficient dual conveyor dryer for screen & digital printing curing.
Read more