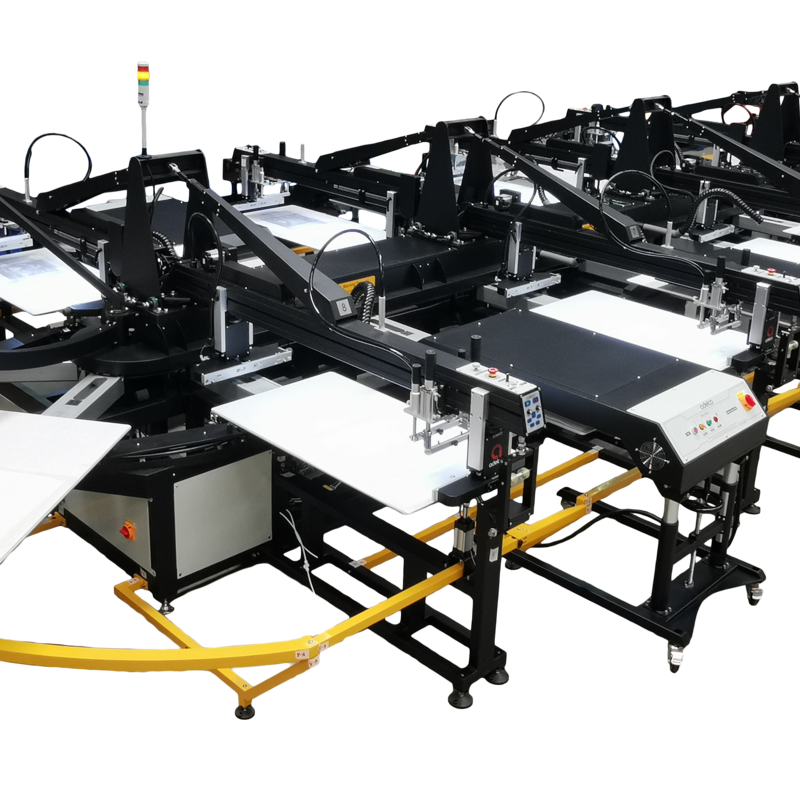 Case study
Ganz
Working together to obtain the perfect machine
Ganz has been in garments and printing business since 1986, using rubberized paint. In 1997, Ganz had been introduced to using plastisol paint, however, in doing so, there was a need for an oven to cure the paint. Therefore, we bought our first electric oven. Unfortunately, the performance of the electric oven was unsatisfactory that we had to continuously look for one.

In the year 2000, there was an exhibit in Spain where I saw an oven by Adelco that met the specific criteria for the oven I needed. There, I met Leigh Smith who happened to be the engineer/salesman/owner of Adelco. Since then, we had bought 3 ovens and 16 table flash cures, which made our production efficient and faster. Furthermore, it has tremendously lessened the manpower we needed during production.

In 2013, Adelco had introduced to us their oval type printing machine. Not only has it been very useful, it has also helped us produce more and more good quality prints over the years. We were so happy with the outcome that last 2016 we ordered our second oval machine from Adelco.

The great thing about working with Leigh and his Adelco is that they are very open to any suggestions. Moreover, they are very willing to adopt our ideas into their machines even if it gives them a hard time. They are very supportive, especially during after-sales services. Whenever we encounter technical problems, we just give them a call. Kudos to their very accommodating technicians and staffs!

Our experience with Adelco has been exemplary and we're looking for the coming years of doing business with them!
Machines featured in this case study