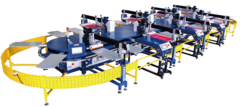 Adelco Ellipse Oval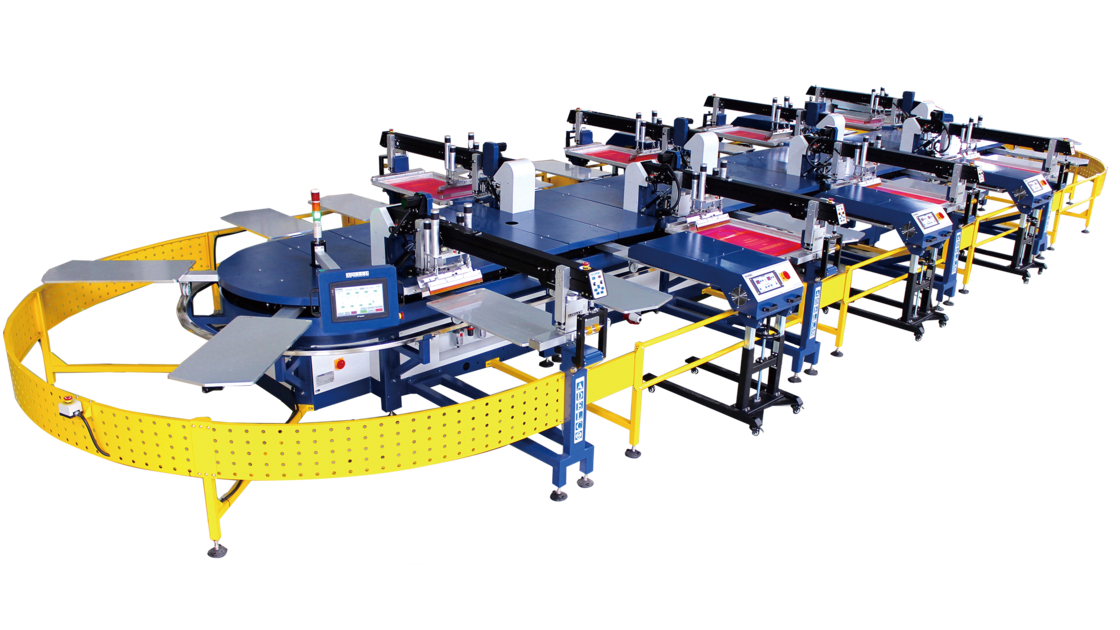 Adelco Ellipse Oval
Thanks to its modular set-up, the Adelco Ellipse Oval screen printing press can be expanded up to 52 stations for high-production runs.
Advantages and features
Oval format offers a more efficient use of space.
Adelco's name has been synonymous with automatic Oval screen printing presses since the early 1980s and since that time we have built and installed in excess of 100 units worldwide. The press is designed by a team of British engineers and built at our state of the art manufacturing facility located near Shanghai, China. Available in three standard print size formats, the Ellipse Oval may be configured for almost any production requirement up to 52 stations.
Main Features
Chainless pallet drive system for extreme longevity and smooth pallet index.
Guaranteed lifetime registration* Our unique lock system which is located on every pallet arm, disengages the pallet from the drive mechanism ensuring consistent pin-point lifetime registration.
Servo driven printheads delivering exceptional speed and control torque, even at lower speeds our printheads feature adjustable screen chase, three-way responsive micro-registration, quick release squeegee/flood blades, front and rear off-contact and leveling adjustment, a quick release high lift facility for rapid screen cleaning or flash cure docking. Every head is fitted with a touch panel control for all main printing functions.
Rigid pallet arms optimizing servo index, supported front and back during the print cycle providing zero pallet deflection. We offer a wide range of easily removable pallet styles and sizes.
Superior build quality heavy duty construction with front and rear support for both print head and pallet arms deliver exceptional print quality.
2 year limited warranty – The Ellipse Oval is covered by a 2 limited year warranty and supported by our global network of service agents and distributors
Specs
| | |
| --- | --- |
| Electrical Requirements | <28 Stations - 1 phase 220v 1.5KW + 700 Per print head |
| Electrical Requirements | >28 Stations - 1 Phase 220V 2.5KW + 700W Per print head |
| Air Supply | 100PSi / 7 Bar - 3 CFM per print head |
Make an enquiry now
Register your interest in the Adelco Ellipse Oval now. We guarantee you won't be disappointed.