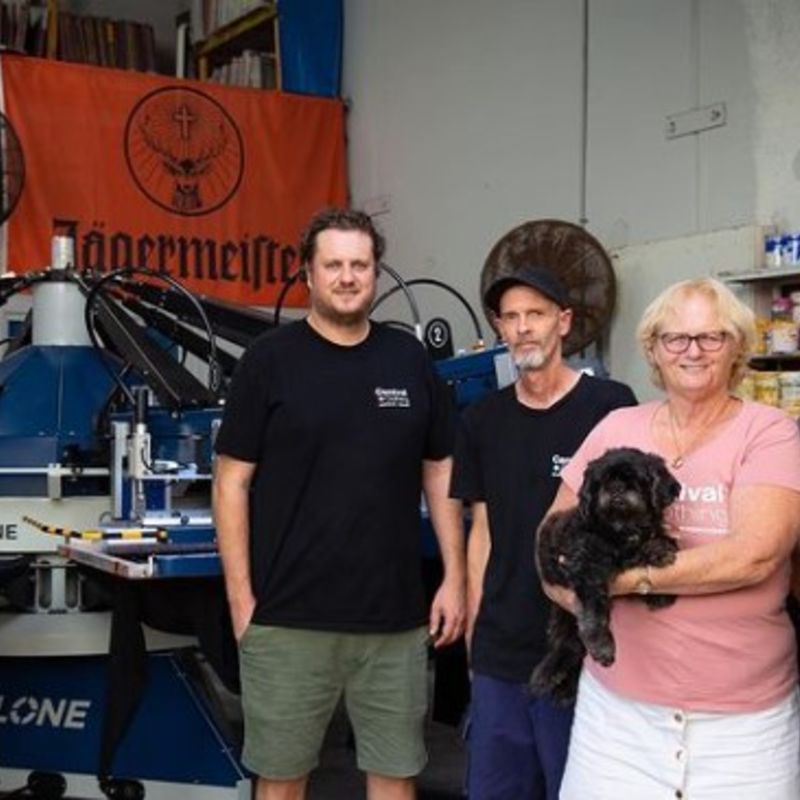 Case study
Carnival Clothing - Australia
Carnival Clothing take their business to the next level with the Adelco Cyclone!
Carnival Clothing Australia
For more than 20 years Carnival Clothing located in Queensland, Australia have printed textiles by hand. With a loyal customer base that includes Disney and Netflix, they have recently bought an Adelco Cyclone automatic printing carousel, to take their business to the next level!
Carnival Clothing have been printing t-shirts for movie companies for the last six years, they have become the go-to place for production companies visiting the Gold Coast.
In order to keep up with production, they decided to invest in the Adelco Cyclone Printing Press, and are now able to print more than 1000 pieces per hour. Image Magazine asked them why they choose the Adelco Cyclone in particular:
We selected the Cyclone for its high level of automation, ease of set-up, printing consistency and speed.

Christine & David Master, Owner, Carnival Clothing, Australia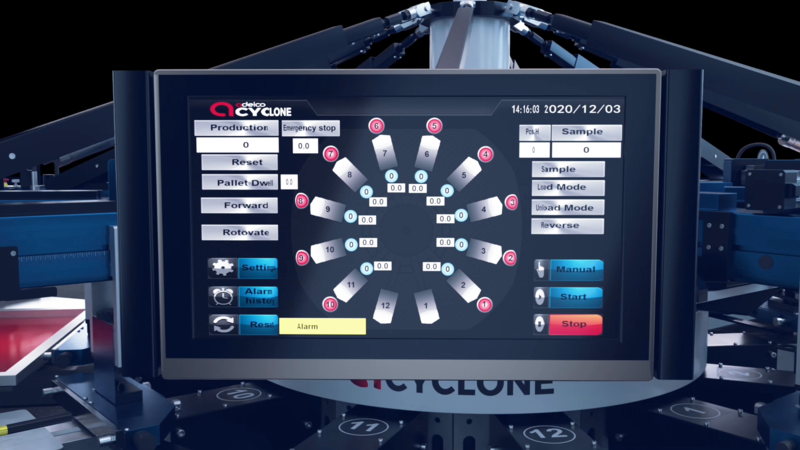 With the Cyclone in action now for a few months, the success speaks for itself. Business has gone from strength to strength, they are able to increase production enormously, as well as the diversity of fabrics they can print on including stretch fabric, sports wear and underwear.
They are now in a position to take the business even further with many opportunities now available.
The Cyclone!
Adelco is excited to welcome Carnival Clothing to the Adelco family and wishes them much success with their new Cyclone printing press.
Carnival Clothing purchased the Cyclone through our partners Kissel and Wolf, who are located in Australia, and can provide them with local technical support.
For a full list of our distributors around the globe, head to our distributor page:
Machines featured in this case study