Launching the Brand new Automatic Carousel at ITMA!
Exciting times ahead at ITMA, we will be premiering the Cyclone, the latest in automatic printing presses.
Based upon robust, heavy duty foundations to which bespoke lightweight aluminium extrusions and precision CNC parts are fitted with meticulous attention to detail. Available in three sizes, features include:
Ease of use
Advanced control system
Fast loading times
Unbeatable ink stability
Pin point accuracy at high speeds
Exceptional value for money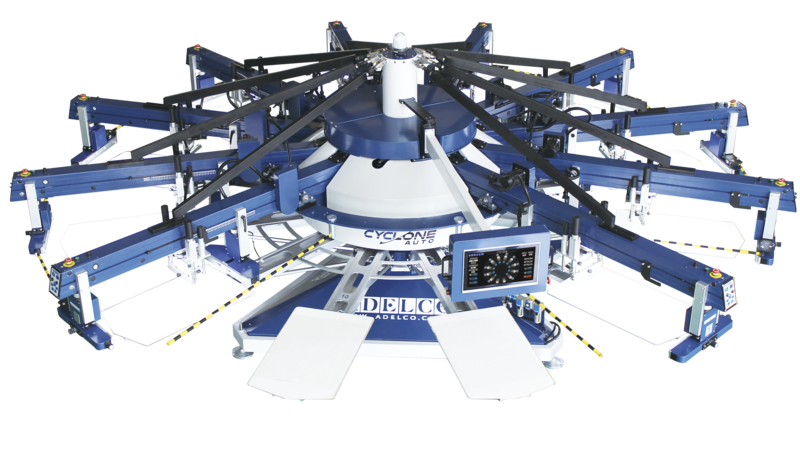 ITMA is the trendsetting textile and garment technology platform where the industry converges every four years to explore fresh ideas, effective solutions and collaborative partnerships for business growth. The upcoming ITMA will be held from 20 to 26 June 2019 in Barcelona at Fira De Barcelona, Gran Via.
Join us on our stand H3-B107, to see demonstrations on the new Cyclone automatic press and our advanced textile dryers. We also have a complementary bar for weary exhibition goers. A chance to relax and chat to our technical sales team about your requirements.
Here is a sneak preview of the Textile Conveyor Dryers we will be showing:
Arrange a meeting with our technical sales team.