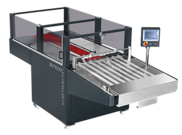 Folding Module - STP1000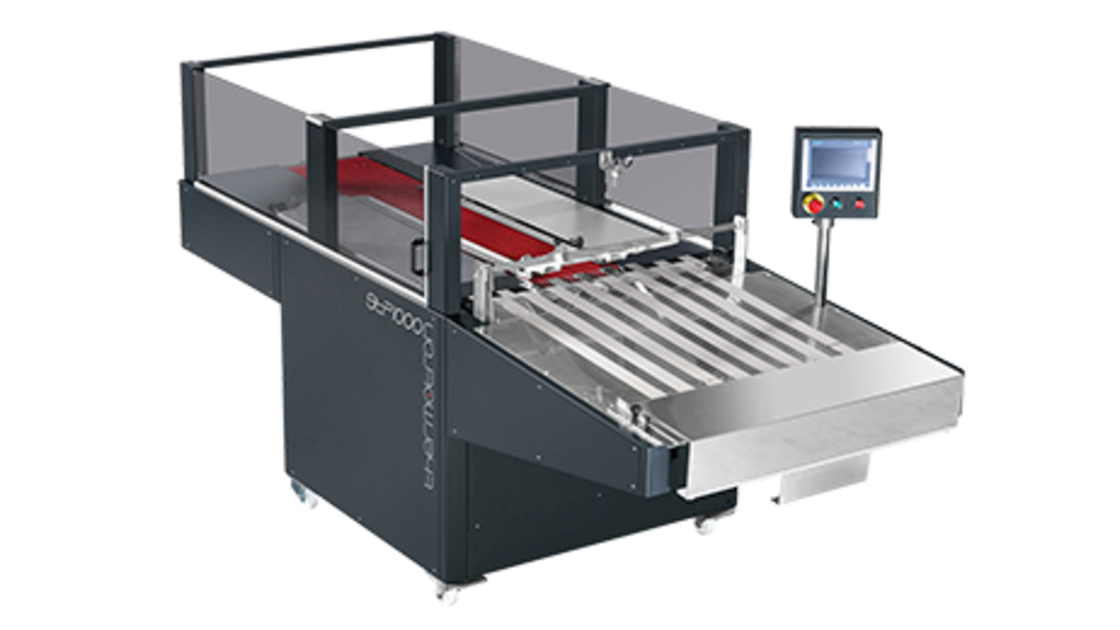 Folding Module - STP1000
An automatic folding machine that operates quickly and quietly with the ultimate precision to perfectly fold t-shirts.
The STP-1000 is the updated version of the successful automatic folding machine STP-950, which was globally marketed in the past years. To the new STP-1000, Theremotron have installed state-of-the-art pneumatic, electrical and electronic systems aiming at the even higher quality of its construction and ergonomics.
The automatic folding machine STP-1000 folds ready-made clothes quickly, silently and with precision. It requires just one operator and it is designed to perfectly fold t-shirts. It can be easily adjusted to fold various types and sizes of clothes, within the permissible limits.
The maximum production capacity is 5500 garments per 8 hours.
The machine is offered either as a autonomous unit or as part of a folding and bagging machines set. The machines set consists of:
• STP-1000 automatic folding machine
• PV-38 automatic bagging machine
• KL-55 automatic sealing machine
All machines are offered and operate as autonomous units or as a full station. The structure of a full station of machines (STP1000-PV38-KL55) in 3 independent units aims at a more favorable purchase option according to the customer's needs.
The automatic folding machine STP-1000 has a folding capacity of 5,500 garments per 8 hours (the measurement was carried out at our site) and folding is achieved via 5 basic programs. The machine's output capacity depends largely on the operator's swiftness, the machine's program selection and the type of garment.
Related case studies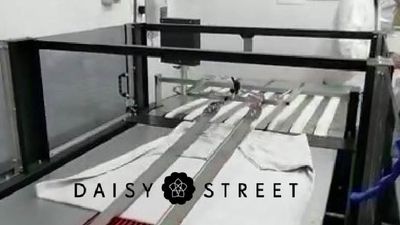 Daisy Street
Folding Module - STP1000 / Bagging module - PV40 / Sealing module - KL60
Manchester based fashion brand
Read the case study
Make an enquiry now
Register your interest in the Folding Module - STP1000 now. We guarantee you won't be disappointed.