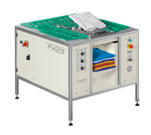 Folding and stacking machine - FX23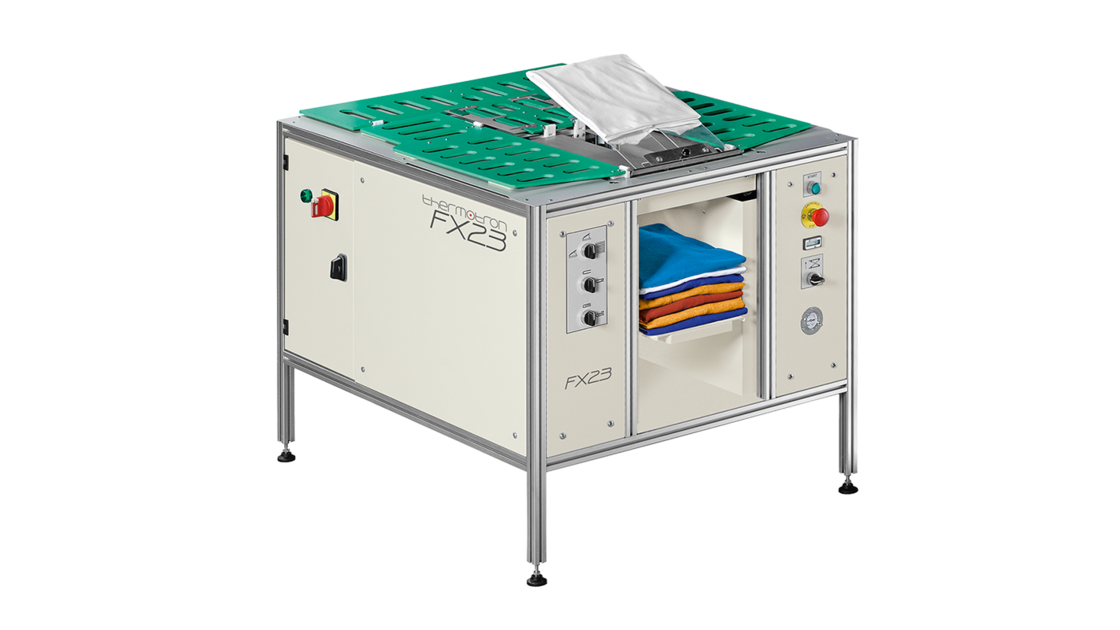 Folding and stacking machine - FX23
An automatic machine that offers precision folding and options to stack garments or package garments in a bag.
The automatic folding machine FX-23 folds clothes quickly, silently and with precision. It functions independently and requires 1 operator. It is designed to fold t-shirts, sweatshirts, sweaters, undershirts, etc. It can be very easily adjusted for the various sizes and types of clothes so that the best-desired folding is achieved.
The FX-23, apart from the automatic folding, offers two important options after the garment has been folded:
The first option is a program for stacking and easy gathering of the folded clothes.
The second option is a program for easy packaging of the garment in a bag.
Related case studies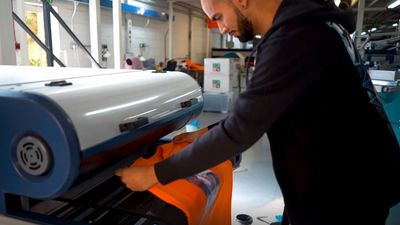 Dy-mensions
Adelco Digi-Cure / Folding and stacking machine - FX23
London based Screen Printer
Read the case study
Make an enquiry now
Register your interest in the Folding and stacking machine - FX23 now. We guarantee you won't be disappointed.