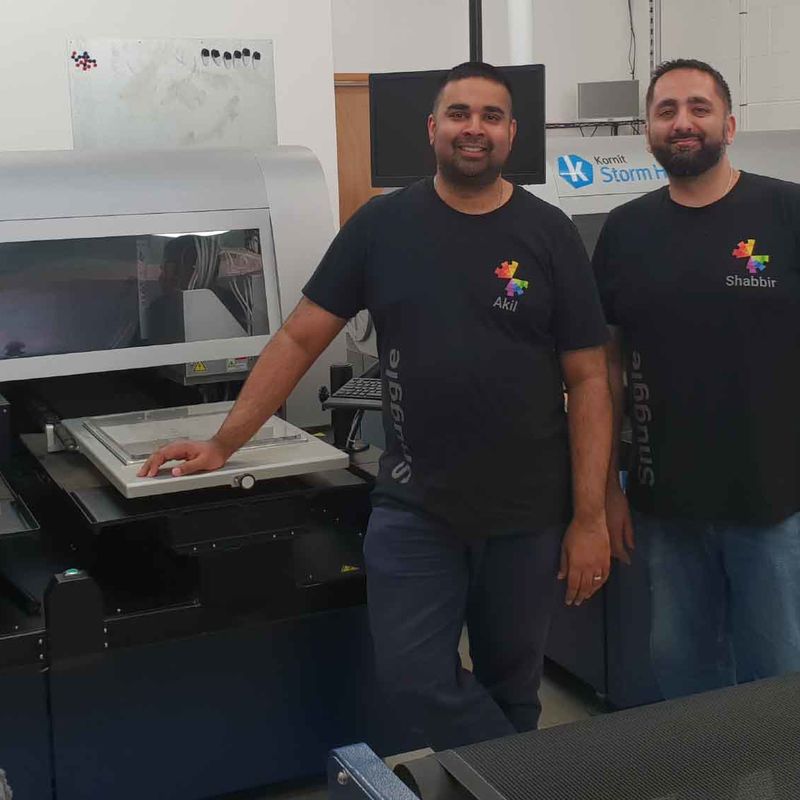 Case study
Snuggle
Peterborough based Snuggle embrace the future as they move to DTG
Nov 18 - Update on Snuggle, Snuggle now have purchased the Kornit Avalanche HD6. Check out this video to see the latest developments.
Things move quickly at Snuggle. The staff don't waste a second as they load blank T-shirts onto the printers, and before they even have a chance turn around after setting the previous garment on the conveyor dryer, the Kornit Storm Hexas are offering up more ready-to-go tees freshly emblazoned with fun slogans and cute designs, ready to be cured, packed and sent to their new owners.
However, when it comes to making key business decisions, Snuggle Directors Shabbir Maimoon and Akil Thathia take their time. After an initial encounter with the Kornit Printers; the prudent business owners carefully weighed the model up against competitors, considering the requirements of their adapting company and the pros and cons of each machine on the market. In total; it was five years before the company decided to purchase two Storm Hexas – and they're very glad they did. "We first met Adelco and looked into Kornit for the first time at FESPA in London in 2012," says Shabbir. "One of the main reasons we were interested was the pre-coat solution, which no longer needed to be a separate process, it's an all-in-one built-in unit with the printer.
We used to have a lot of problems with pre-treating garments , so it was one of the main issues we wanted to tackle. We went from there and compared them to competitors. Another key factor in our decision to choose the Storm Hexa was its additional two colours, red and green, which gives a much wider colour gamut." "We used to do a lot of weeding before, so when you had an intricate design it was very difficult to accomplish. With the Storm Hexas, we don't have that worry anymore.

Shabbir Maimoon, Director, Snuggle, UK
Snuggle's story begins in March 2011, starting out selling mobile phone accessories before making the decision to move out of the market and concentrate on selling personalised gifts, such as mobile phone and tablet cases, coasters, placemats, as well as a range of garments. Shabbir explains: "We sell personalised gifts to retail customers as well as offering a drop shipping service to trade customers. Our trade website; snuggleprinting.co.uk, is where we take on print jobs for other companies, overflow printing for trade customers and local SMEs." Snuggle also has a print on demand service exclusively for trade customer www.snuggle.partners Illustrating Snuggle's evolution, Shabbir continues: "We started off with a small Epson printer, and we've moved from there as we grew. Originally, we used to do everything on sublimation, before moving to vinyl printing and then to direct-to-garment printing with Kornit."
So, what changes have been made to the way Snuggle produces its wares, in terms of the features of the Storm Hexa? For one, as Shabbir touched on, it's the pre-treatment, a significant time and labour saving in a business like this.
Now, we can pick a T-shirt, load it straight onto the printer, it will pre-treat and print the shirt and it's all done. The weeding meant spending time taking away all the excess material, taking the vinyl and putting it onto the shirt – we no longer have to do that, so creating artwork is much, much easier.

Shabbir Maimoon, Director, Snuggle, UK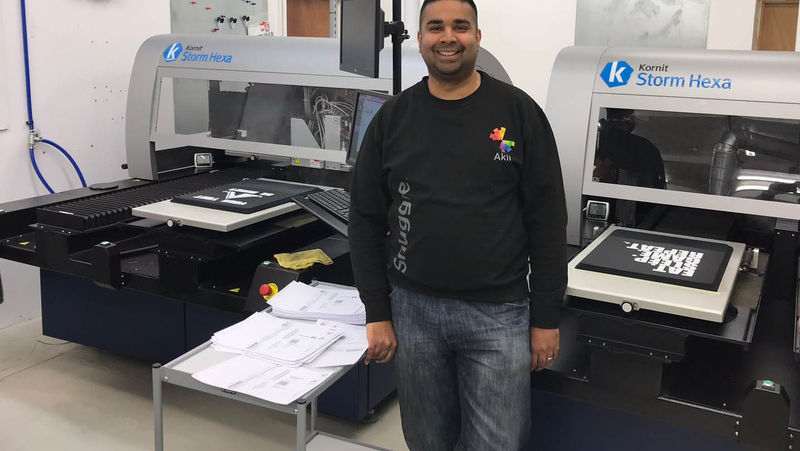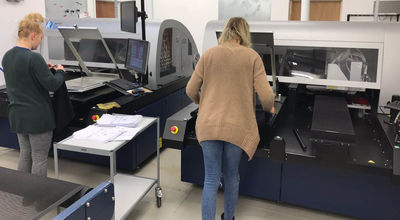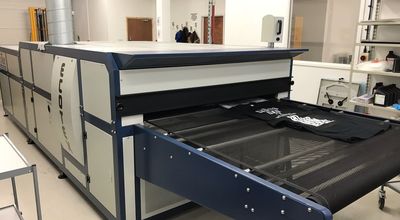 Another major cutback in time is brought about by the printer's ease of use. Far from being a steep learning curve, getting new people trained and using the machine has been 'really easy'. Shabbir also extols the printer's self-sufficiency, outlining the substantial reduction in maintenance; "Just a little bit of cleaning at the end of the day, then we can shut it down."
The financial gains brought by the arrival of the Kornit machines are clear, but as Shabbir outlines the effects the new equipment has had on how his business operates, the benefits seem to be even more extensive. "There's a really big difference for us. We used to manage to print on average about 400 to 500 T-shirts per day, which required us to have a team of about 12 people – some people would be weeding all day, others pre-treating, and the others printing. "Our older printers were much slower, and so was production. In order to finish 400 to 500 T-shirts it would take an entire day, using about eight DTG printers and a crew of around 12 to 14 people. Since we've had the Storm Hexas, that's been cut down dramatically – we now have four people who are able to accomplish easily around 1000 T-shirts a day."Despite spending a considerable amount of time researching the Storm Hexa before purchase, Shabbir admits that the magnitude of the transformation had not been anticipated.
Since we got the Storm Hexas, we were amazed at the increase in capacity. We're currently almost at 1,500 T-shirts a day and we're getting through them really easily, to an extent we genuinely weren't expecting, to be completely honest!

Shabbir Maimoon, Director, Snuggle, UK
Snuggle purchased both printers & tunnel dryer via one of Kornit's UK Distributors Adelco. "After meeting with Mark from Adelco in 2012 we had umpteen conversations with him and Luke prior to our purchases and were confident that we would work well together." Shabbir goes on to say "The communication is always great from the Team at Adelco and during the installations they stayed from start to end to ensure everything was done on time as planned and everything was up and running with no problems whatsoever." It just goes to show, no matter how much time you spend researching the benefits that it can offer, the Kornit Storm Hexa could still have a few pleasant surprises in store for your business.