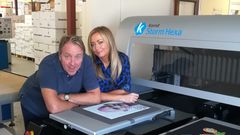 Retro Activewear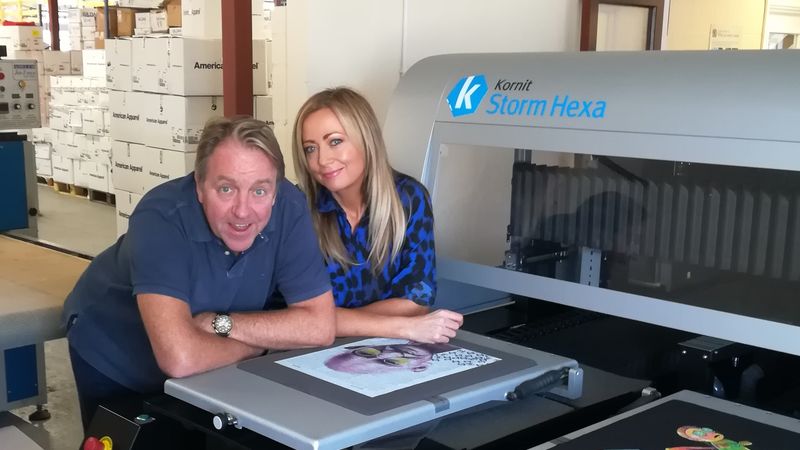 Who are Retro Activewear
Retro Activewear have been known in the industry for a long time, you might have heard of them as Things fashion, with the effervescent Graham Ridley, Managing Director and Siobhan McEvoy-Ridley, Business Development Director at the helm. They are one of the largest manufacturers of garments in the UK. A lot has been happening at Retro Activewear recently, with a relocation from London to Norfolk and the purchase of an impressive DTG Kornit Storm Hexa. Things are a changing...
Background
A little of the background, Things fashion started over thirty years ago when they began printing rock 'n' roll t-shirts in Hackney London. They soon built up a reputation as innovators and were the first company to install automatic printing presses. This enabled them to print 180,000 shirts in a week for Bruce Springsteen's 1984 tour, born in the USA. As well as designing and producing global shirts for Live Aid 1985. They were also the first company to install Apple Macs for artwork in the UK, impressive stuff.
Challenges
Retro Activewear had several challenges they were facing, the first being the location. They were forced to sell the Hackney London building due to the regeneration at the time of the Olympics. It became apparent in recent years that London rent and rates were going up faster than any Apollo rocket.
Graham was concerned that they need to upgrade their Digital, direct to garment printer.
The original machines proved to be near worthless and our last machine the Kornit Breeze was a leader at the time we purchased it but just lacked something.

- Graham Ridley

Retro Activewear

UK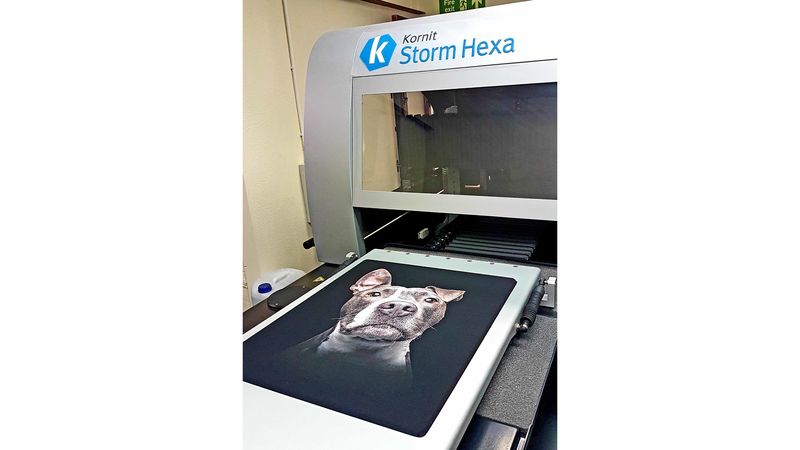 Solution
It was clear to Graham that London was too expensive for a manufacturing-based company and the decision was made to the move the business to Norfolk. Other benefits included lower rents, fresh workforce and government incentives.
With the new premises, it was time to invest in a larger DTG machine. Graham Ridley explains why they chose the Kornit Storm Hexa:
Retro Activewear has been involved in digital printing in shape or form for nearly 10 years. I had written 10 years ago an article in Images magazine questioning why digital printing was not considering Hexa Chrome as an option and when we saw the fantastic Kornit Storm Hexa, we realised that this was the correct time with our vision and forward looking plans to get seriously involved in digital printing of garments. Our new production facility in Norfolk has been built partly to accommodate a digital platform and as ever, we have been innovative in how we do this and what the end offer is to our clients.

- Graham Ridley

Retro Activewear

UK
So now the Kornit Storm Hexa is installed, what do they think of the system? Graham is impressed with the Hexa gamut of colours, "the colours are true. With the speed of print, operation and a one step process, this allows for great production"
They can continue to grow the online webstores they run. With low print costs, they gap between screen printing and Digital is narrowing. Graham comments:
If you sat with a group of prominent printers at any good trade show and listened to the gossip, you would hear the term "race for the bottom". The term refers to the fact that in a world of rising costs, prices are continually under pressure in the screen-printing arena. A similarity would be the happenings in the litho trade in the 1990s as companies closed and the survivors went digital. Now we have one Kornit Storm Hexa we have indicated to the excellent Adelco that we would expect to be looking to purchase another in 12 months' time. The hexa chrome technology delivers 35% more colours than the CYMK platform.

- Graham Ridley

Retro Activewear

UK
When asked what their experience has been with Adelco, he replied:
Excellent – practical sales advise, good technical back up. They have made the process of entering the digital market seriously so much easier. They are professional with excellent customer service. I would recommend them without a doubt.

- Graham Ridley

Retro Activewear

UK
The future
With the new name, address and machinery the future looks bright for Retro Activewear. Siobhan who started her new role as Business Development Director at the beginning of the year informs us
We are new back into the market and largely making our own trends with our own webstores and print partnerships with people who would never ever have considered selling a t-shirt to their audience.

She adds, We have some seriously good competition in the British market but as a company that holds its own self-belief, the market is growing and as the high street diminishes and closes, an online era is upon us we believe the market is only limited by the lack of drive and imagination.

- Siobhan McEvoy-Ridley

Retro Activewear

UK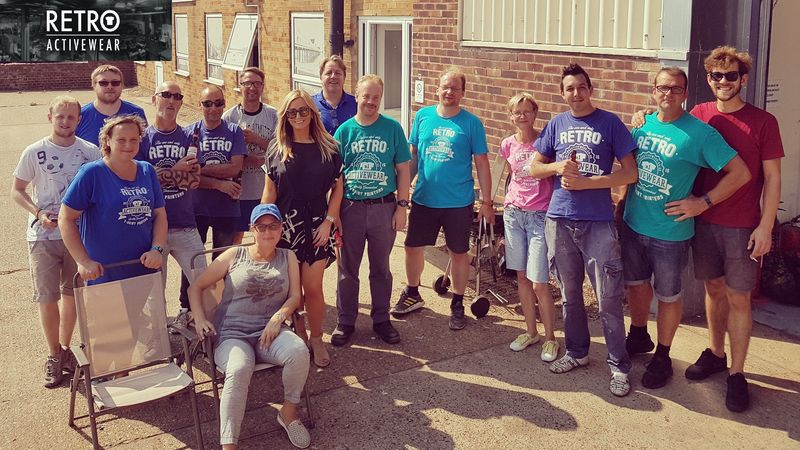 We wish Retro Activewear much success and look forward to seeing them continuing to grow from strength to strength. For more info check out their website: www.retroactivewear.co.uk
Machines featured in this case study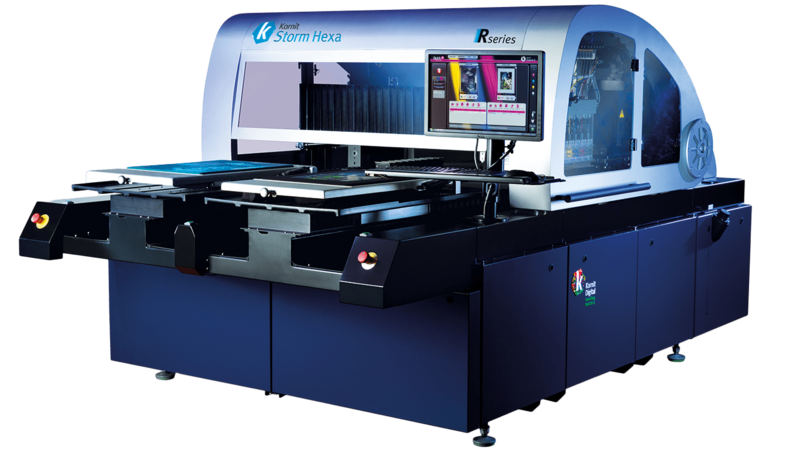 For vivid print and 30% more colour, the Kornit Storm Hexa uses the latest industrial digital web-to-print technology, delivering the ultimate print quality.
Read more