Adelco Open House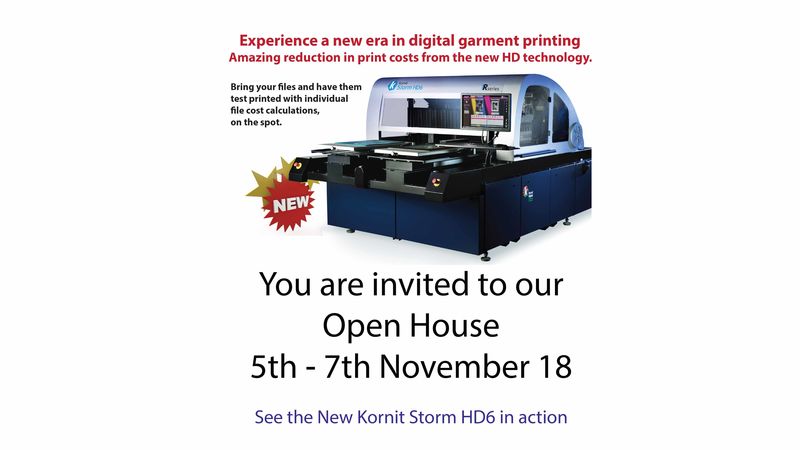 5th - 7th November 2018
We are opening our doors and demonstrating the brand new Kornit Digital Storm HD6.
With low print costs and amazing HD technology, come and check out the latest in DTG.
Bring your files and have them test printed with individual file cost calculations on the spot.
We will also be showing our revolutionary Adelco Pro-Cure conveyor dryer and Kornit Breeze.
Call us now: 01420 488388 or email: sales@adelco.co.uk
We look forward to welcoming you.