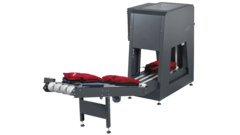 Stacking module - NT50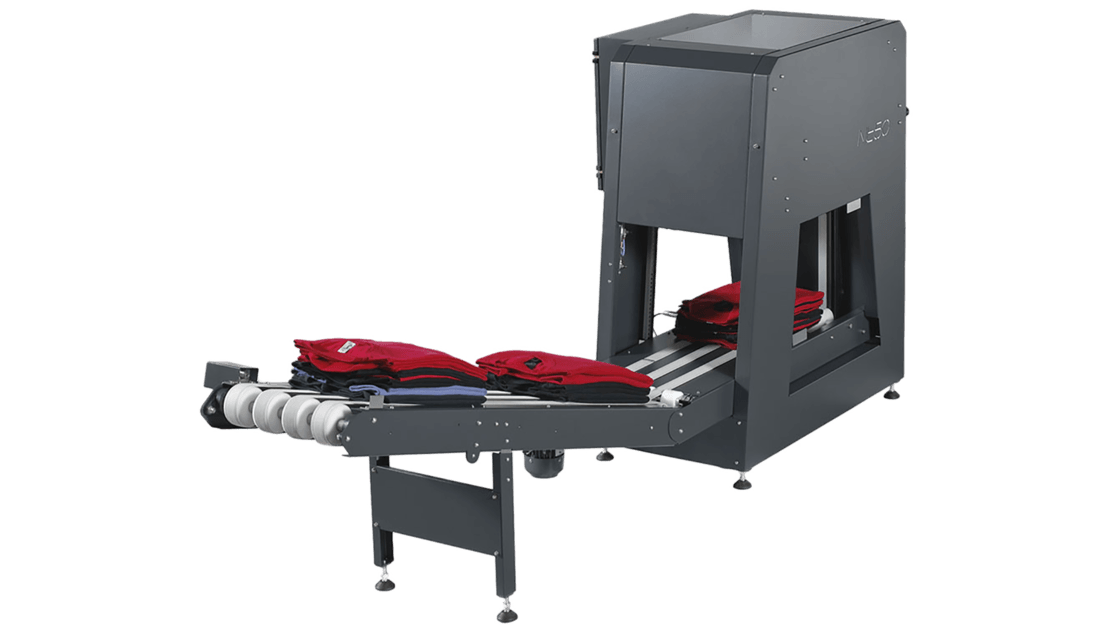 Stacking module - NT50
With a feed from our STP1000 folding machine, the Thermotron NT50 automatically stacks garments in batches up to 35cm high.
The NT50 is an automatic stacking machine. The NT50 stacks the already folded garments as they come from the STP1000automatic folding machine. It can stack folded garments with maximum fold dimensions of width 18 to 32cm. The maximum height of the stack can be 35cm.
The NT50 is a robust construction that requires very little maintenance and is designed as an alternative to the PV38 bagging machine byThermotron. The NT50 can stack the garments in bundles, the size of the stack is selected from the touch screen in front of the automatic folding machine STP1000. When the NT50 piled the desired number of garments that are chosen, they are automatically pushed onto the conveyor belt.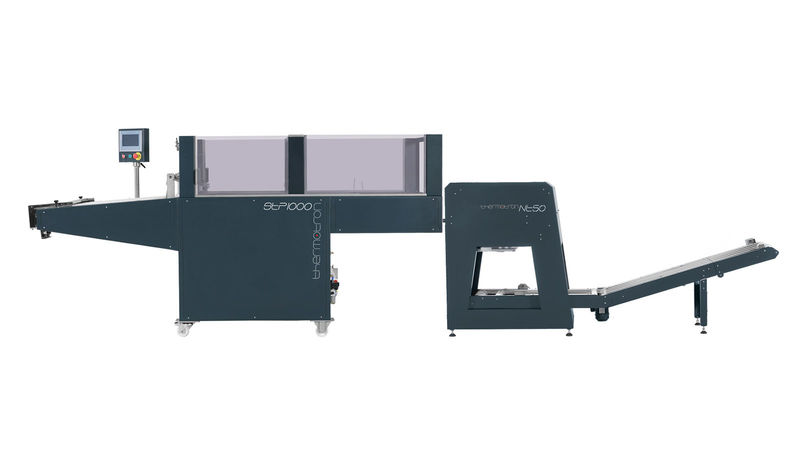 Make an enquiry now
Register your interest in the Stacking module - NT50 now. We guarantee you won't be disappointed.