Label machine - LD70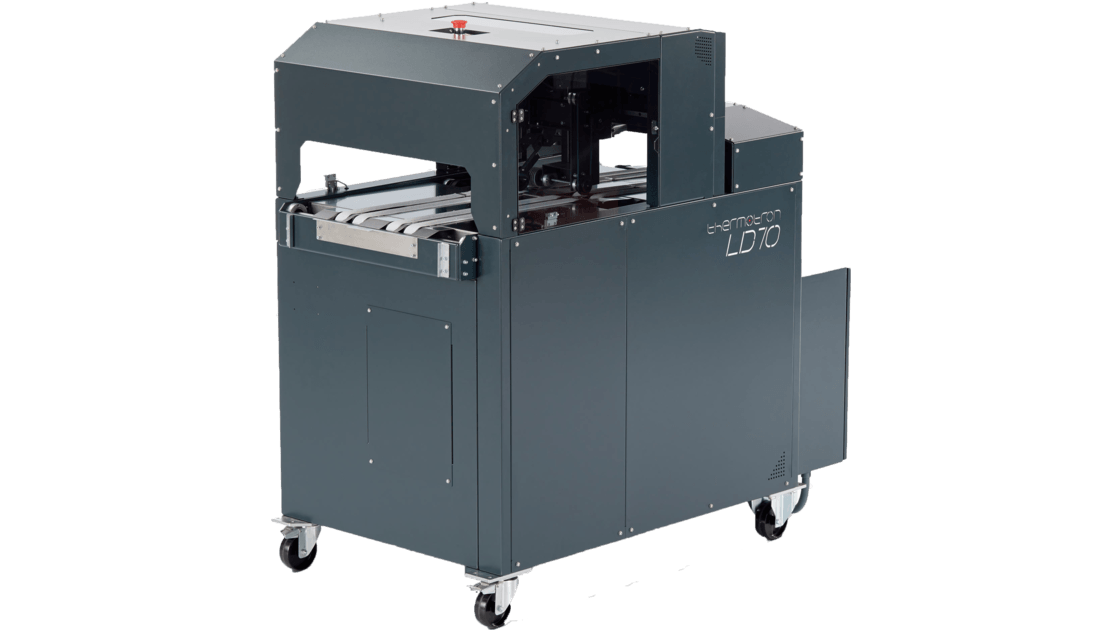 NEW
Label machine - LD70
Automatic label / sticker dispenser & attaching machine
The new label machine from Thermotron
The LD70, is a new automatic machine developed for the placement of adhesive strips & labels for clothes. The purpose of the labels is to inform the final consumer about the size of the garment or other important information that the garment manufacturer deems appropriate.
The LD70 unit can be installed after the STP1000 automatic folding machine to receive folded clothes with the aim of placing labels or adhesive strips on them.
The LD70 automatic sticker can also be used as a stand-alone unit and can be folded manually by an employee. The productivity of the LD70 depends on the production speed of the STP1000 folding machine and its operator or simply on the operator speed when the machine is operating autonomously.
Dimensions of label rolls:
Dimensions of labels roll external diameter: max ø250mm
Internal diameter: ø76mm
Label's dimensions strip type labels length: 80-180mm
Strip type labels width: max 70mm
Sticker type labels length: min 20mm
Sticker type labels width: max 70mm
Transparent labels reference mark length: min 2mm
Reference mark width: max 4mm
Opaque labels space between labels needed: min 4mm
Dimensions
L-W-H: 144x 80x139cm
Net Weight
225kg
Power Supply
210-400V AC 50-60Hz
Power Capacity
1,44KW
Maximum folded Garment Thickness
Max 10cm
Make an enquiry now
Register your interest in the Label machine - LD70 now. We guarantee you won't be disappointed.