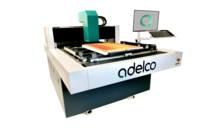 Adelco LaserPro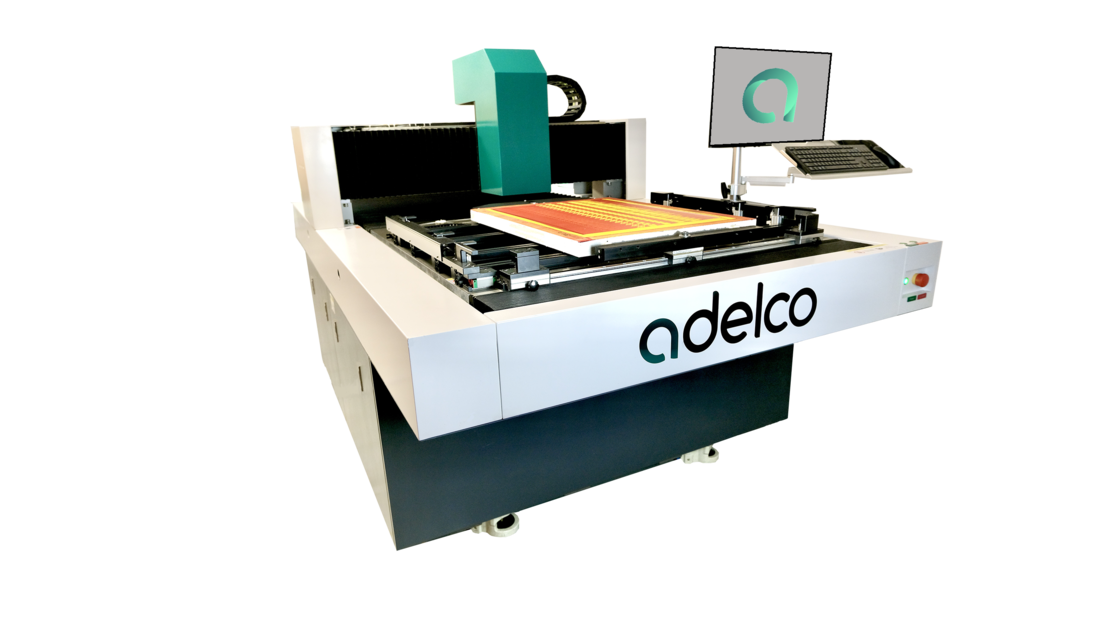 Adelco LaserPro
An Advanced Digital laser Computer to Screen Solution.
Key features of the Adelco LaserPro
No consumables needed
High precision and resolution
High efficiency
Low running costs
Excellent laser screen piercing power
Compatible process with conventional processes
Adelco Digital Computer to Screen machine
An advanced Computer to Screen solution. High precision, high productivity, a truly simple process. This
direct screen laser exposure CTS machine produces perfect screen plates, with no consumables needed.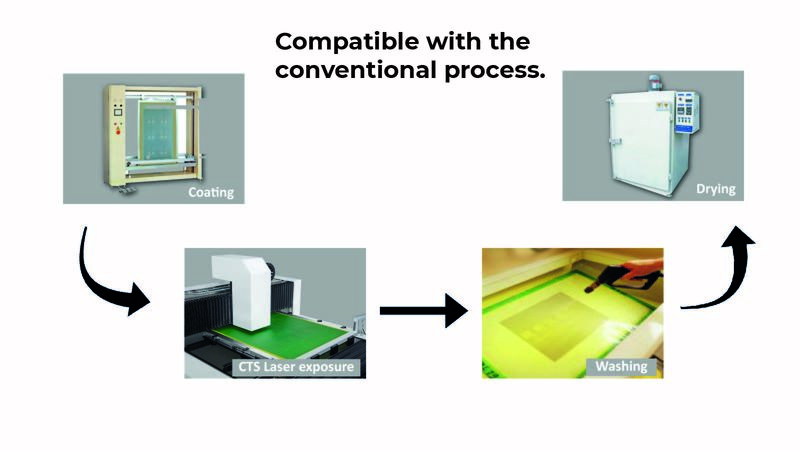 Compatible processes with the conventional process.
Data files are directly read by the CTS system and then converted into images which will be transmitted through laser beams onto screens by DMD and lens.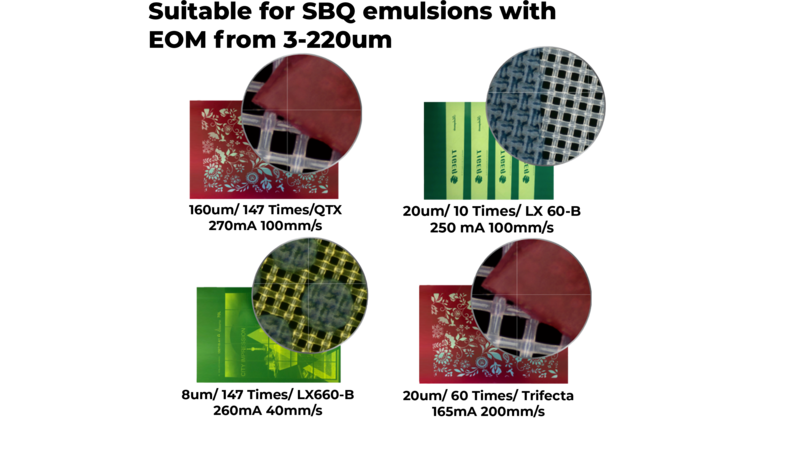 Excellent laser screen piercing power.
Three laser powers are optional: 15W, 20W and 25W, with a thickness EOM (emulsion over mesh) of 120μm for solvent-resistant emulsions and an EOM of 220μm for water-resistant emulsion can be achieved for some special laser screen printing such as carbon oil and capillary.
Specifications
Application
Textile, decals, labels, decorations, etc.
Max Screen Size (mm)
1080 x 1200mm
Min Screen Size (mm)
400 x 400mm
Max exposure Size (mm)
900 x 1250mm
Screen frame thickness
25 - 45mm
Imaging System
DMD DLP Technology
Emulsion thickness (EOM)
Solvent resistant emulsion 3μm - 150μm - Water resistant emulsion 3μm - 220μm
Exposure time
120 - 240s /M 2, 350 mesh yellow screen (SBQ type photosensitive emulsion)
Resolution
1270dpi
Raster
133LPI
Focus Format
1_ bit tiff
File System
UVLD laser, wavelength 405 5±nm
Laser Power
15W/20W/25W (optional)
Machine size mm
2700 x 1550 x 1600mm
Equipment weight
2200KG
Equipment Conditions
Yellow light room with cleanliness class 10000, temperature 22±2°C. 40 - 70% relative humidity (no condensation)
Connections
Single Phase 220V, 50/60HZ, 4KW, Gas 1L/min
Make an enquiry now
Register your interest in the Adelco LaserPro now. We guarantee you won't be disappointed.