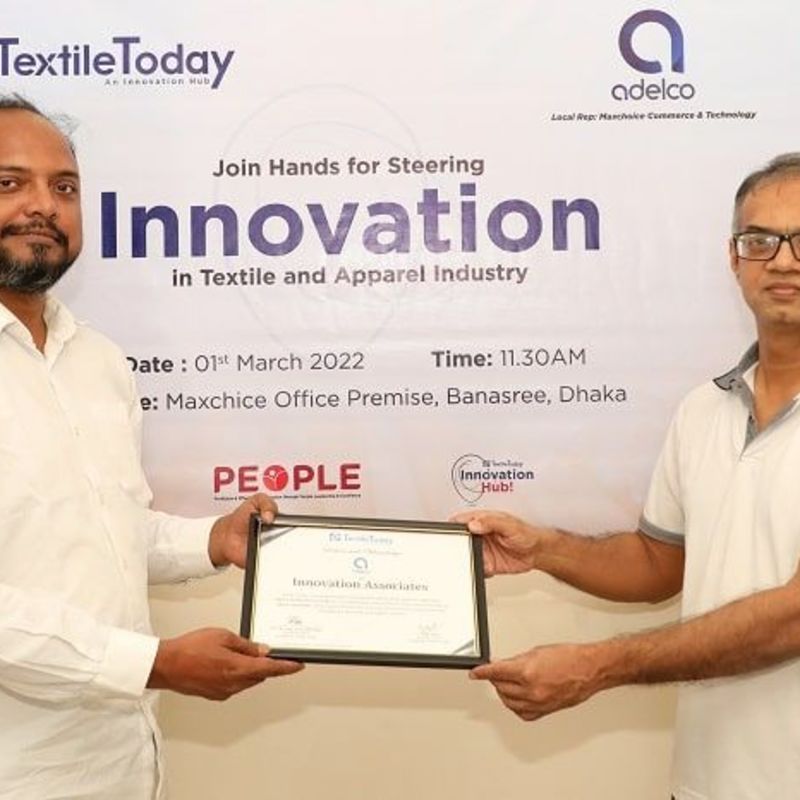 News
Textile Today Associate
MaxChoice (Adelco Distributors) in Bangladesh become associated with Textile Today.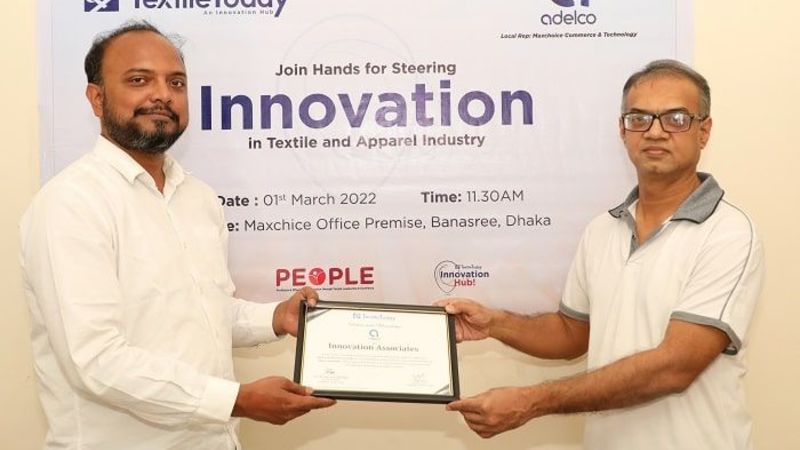 MaxChoice becomes associated with Textile Today Innovation Hub!
We are excited to announce that our distributors - MaxChoice, based in Bangladesh have become a Textile Today Associate (TTA) this will help achieve innovation and opportunities in Bangladesh through the Textile Today Innovation Hub.
https://www.textiletoday.com.bd/category/innovations
In the signing event Marzan Hossain, CEO, MaxChoice Commerce and Technology and Tareq Amin, Founder & CEO, Textile Today signed on behalf of the respective companies at MaxChoice Commerce and Technology office premise on 1st March.
Our partner principle Adelco are a world-class manufacturer of oval automatic screen printing presses serving the International garment printing industry. Maxchoice is introducing the technologies of Adelco with the Industry and also ready to provide the technical support to get the best output from the installed machines.

Marzan Hossain, CEO, Max Choice, Bangladesh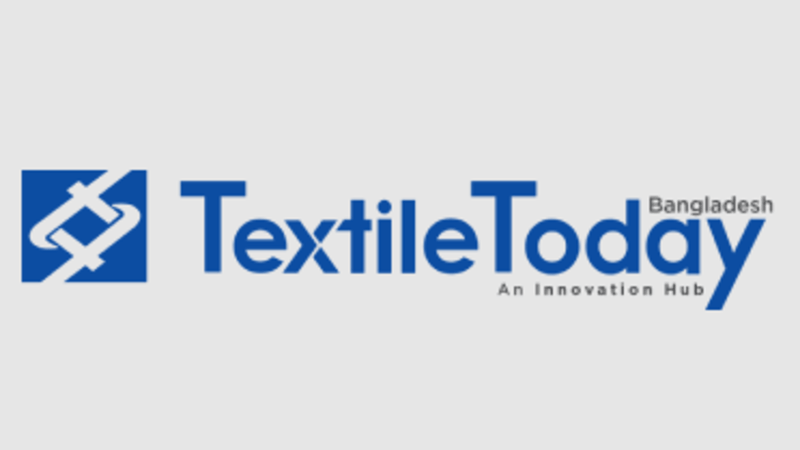 Since 2007, Max Choice is one of the leading textile process solution providers in Bangladesh. A company dedicated to enhancing productivity and efficiency as well as help build up a developed and modern industry in Bangladesh.
By partnering with MaxChoice Commerce, Textile Today Innovation Hub will expand to a larger scale that is already working on various industry projects to support, facilitate, innovate and enrich the textile industry.
Becoming a part of this 'Innovation Hub' Textile Today, Associates will be allowed to utilize the platform's knowledge, communication, and networking leverage in the market as an innovation-driven business.