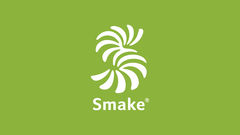 SMAKE integrate Kornit Storm II into their workflow
Co-founder and Managing Director of SMAKE – Marc Busche shares some insights on SMAKE's success story. Showing how they integrated Kornit Storm II into their well throught-out workflow.
Second insight into Smake's success story, pointing out the simplicity of operating a Kornit Printer, and how the Storm II is integrated into their workflow.
Third and final video, shares the secret of his company's workflow and how the efficiency of the printers fits in beautifully.