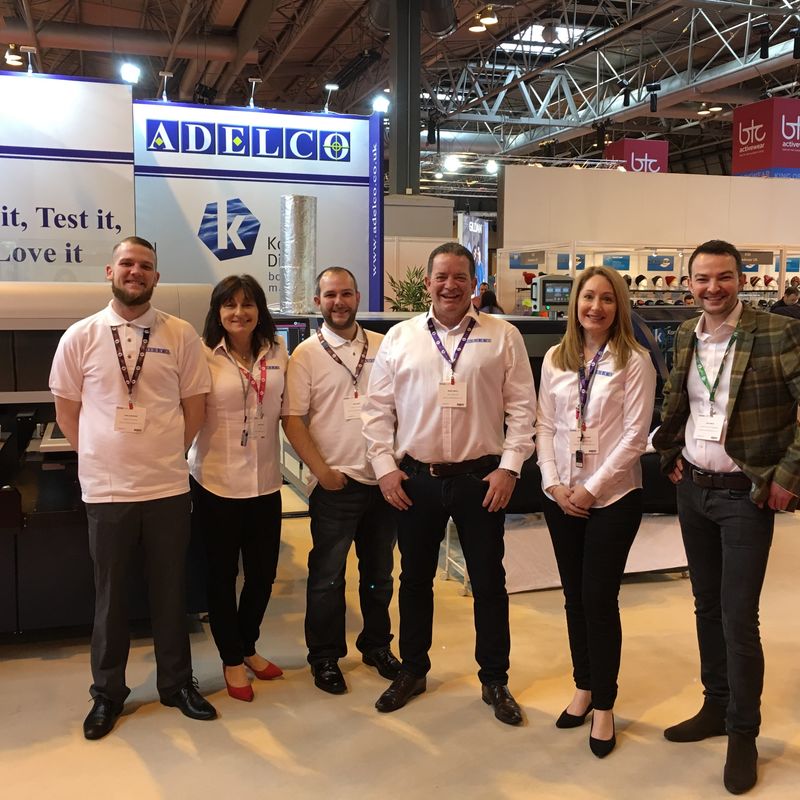 News
Printwear & Promotion Live 2017
Printwear & Promotion Live 2017 took place this year from the 26th - 28th Feb at the NEC in Birmingham. Thank you for all your support at the event.
A big thank you
A big thank you to all our existing customers for coming to visit us as Printwear, we value your support. A big hello to all our future customers, it was a pleasure to meet you, we look forward to working together in the future.
Adelco was demonstrating the latest DTG high production Printers, including the Kornit Storm Hexa & Kornit Breeze.
It was a great opportunity to see the Adelco's Ecotex Conveyor dryer and Automatic drawer dryer in action.