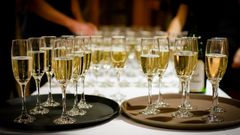 Champagne Reception on Friday 30th September
New showroom, new technology
See 7 colour printing for the first time in the UK
To mark the opening of our new showroom and to showcase for the first time in the UK the Kornit Storm Hexa.
This is a great opportunity to see first hand the advantages of the additional Red & Green colours, built-in climate control and high production speeds. Our showroom will also have a range of dryers and the Kornit Breeze.
Network with some of the industry's leaders to find out how to implement online web to print automation.
Friday 30th September 2016
For further information
Please call us on: 01420 488388 or Email us: debbie@adelco.co.uk