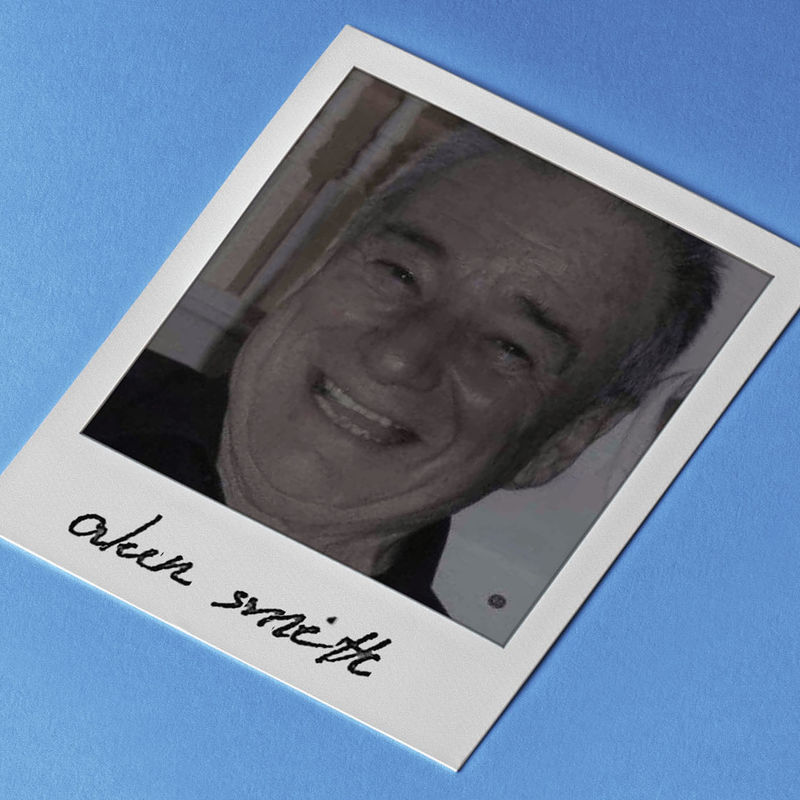 Blog
Alan Smith Q & A
Adelco founder, Alan Smith answers questions about Adelco's early days.
What was the inspiration behind starting Adelco?
With a background in engineering and sales, I was working as sales director for a screen-printing equipment company for about three years, and felt that my own company could do better. I had an opportunity with a couple of directors from a customer that wanted to invest and become partners in my new venture.
I registered the business in 1972 and began trading in '73. Adelco started small, with Beechams becoming one of our first customers.
Initially the company was started to manufacture screens, art and design for electronic components, circuit boards and cosmetic toiletry containers.
How did the name Adelco come about?
The two partners that invested were called Des and Laurie, so including Alan and putting the names together I suggested we should call it, A De L Co.
Were there an early struggles that you faced?
hen the company started, we had the usual struggles that involved being careful with our finances.
During the first year that Adelco started, the government responded to the miners' strike with enforcing a three-day week for non-essential companies, this was to reduce energy consumption and conserve coal stock. This meant that we were working twelve to fifteen-hour days, during these three-day weeks to survive.
Briefly describe the history of the company under your leadership?
1972/73
First Factory
We started trading with the first small factory in Farnham, Surrey. Making screens and offering art and design for the industrial electronic components and bottles, containers etc.
Late 70s
Second factory
We had grown sufficiently to move to a larger factory in Farnham where we stayed until 1990.
We also produced screens for manual textile machines. In 1979 at an Amsterdam Screen Print Equipment Exhibition I met an American, Len Hermann, who owned Precision Screen Machines Inc. based in the USA, and a world leader in manufacturing textile printing machines. We hit it off straight away and shook hands on a deal. Adelco would represent his interests initially in the UK then Europe, importing textile machines. Although we continued to make circuit boards and bottle machines in house. Precision was a big turning point for Adelco becoming established in the textile industry.
During the 70s and 80s I had interests in a couple of other companies that ran parallel with Adelco:
Firstly, Contour screen printers that had about 20 staff printing Johnson and Johnson, Armani, and Beecham containers. We ceased printing when we decided that the textile machinery side was growing at a rapid rate and was where our future lay.
I also bought 50% of a local engineering company and they produced automatic cable winding machines, a lot of this technology suited the production of screen printing machinery, which they produced well for Adelco until around 1990. When we sold our shares back to the company and commenced machine manufacturing in our Bordon, Hampshire factory.
1990
Third factory
We moved to our current three Industrial units in Bordon. This is where we commenced manufacturing machinery ourselves and is still Adelco's UK base today.
In 1986 my son Leigh who was a qualified engineer first joined Adelco with my other son Mark, a natural salesman that took on the commercial side off the business, joining soon after. They quickly became big assets for the company. The growth that we have had since is entirely down to them.
What was your 'a-ha' moment when you knew your venture might become a success?
Probably as early on as three or four years after start-up. By then we had the partnership in the engineering company. The machines were a lot simpler back then compared to the current high tech textile machines we have today.
Tell us about your first paying customer?
There were two principle customers:
The first was Beechams for toiletries and screens, and second was AB Electronics with whom I had been doing business with in South Wales, with my previous company. They gave us all manufacturing of their electronic circuit screens.
These two good customers saw us through the early years of Adelco.
How did you handle adversity and doubt?
We had initial concern at the very start, but we didn't have too many downturns in the early years, and we continued to grow steadily every year until we joined the textile industry. Then our expansion became rapid, initially continuous, with occasional downturns due to changes in the economic climate.
These downturns were because the size of the textile market was much larger than the one we had come from, coupled with the advent of fashion that went away from printed garments (t-shirts) towards "grunge" fashion and clothes that had little in the way of colour. This has happened more than once during my time in this industry. Some years were very successful other years were less so, always knowing that Printed fashion would come back, and it always did.
How did you build your team?
I started with my wife Chris as a free secretary, who was a great asset. She was the boss at home, and at work she allowed me to be the boss, so it worked well. Chris left after six months after she fell pregnant with Keely our youngest daughter.
I think it is important to find and keep good people and treat staff well, treat as equals in the workplace. This is the most important aspect in any business.
In the first six months to a year of business, my first two employees were Kathy Longshaw, my first secretary /assistant, and Steve Rance, a screen maker who were both excellent employees.
What was your experience of working with family members?
It was a positive experience working with Chris and my sons Leigh and Mark. When they started, they both recognised they had talent, but also had a lot to learn about the industry. They quickly got involved at international exhibitions that they handled with a lot of enthusiasm, energy and acquired a great deal of knowledge that they have built on over the years. The current success and growth of the business is down to them.
Of course, we had occasional disagreements, but nothing that discussing the matter through didn't resolve.
Is there anything you would have done differently?
Nothing springs to mind. I could probably find a few things, but nothing of any major importance.
How has the industry changed over the last 30 years?
The industry has changed and grown tremendously, with much more technology and professionalism. The standards of the end product have also gone up considerably due to, the demands of the customer and market innovation. The last 15 years has seen the introduction and maturing of Digital Textile printing systems at which Adelco became front runners.
What was one of the best things in your opinion during your time at Adelco?
The best thing that happened to Adelco was Leigh and Mark joining the company and the contributions they have subsequently made to the company's growth.
What three words best characterises you?
Industrious, opportunistic and a team worker.
What would your advice be to start-up entrepreneurs?
Analyse your ability objectively. Understand finance including profit, loss and investment. Identify a market then go for it.
Enjoy what you're doing.
Value your staff.
Taking opportunities when they show themselves and seize the moment
hen did you retire and how are you enjoying your retirement?
At the turn of the millennium I felt the time was right to step down and take a back seat in the business. There was a lull in the market, and Leigh and Mark were ready and knew enough about the business to take it on. For a while I poked my nose in but I didn't need to for long. Within a year or two I had fully retired and Adelco was on the scene again, partly due to the swing back to fashion, plus new products Adelco were producing. This launched the business that we know today.
I have had a wonderful life and feel very blessed with so many things, including my wonderful family, children, grandchildren and great grandchildren. As well as my lovely wife Chris with over 61 years of marriage. I enjoy travelling extensively and seeing good friends.
The only downside is that I'm not quite as energetic and fit as I used to be. But on a positive side at 81, I am still able to live a relatively active life and I am still having fun.