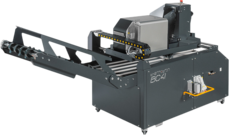 Barcode label printing module BC41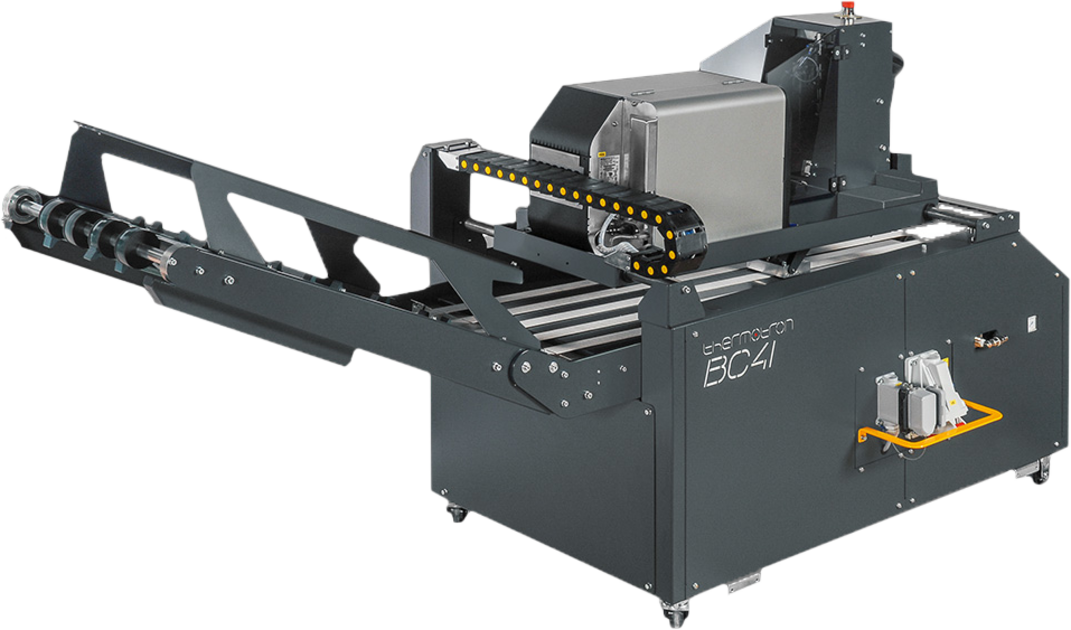 Barcode label printing module BC41
Automatic barcode label printing machine that easily and efficiently attaches labels to plastic bags.
Thermotron BC41 Automatic Label printing and Attaching machine
A new product from Thermotron, a barcode-machine, that prints and attaches labels to plastic bags. When the bags leave the PV40 bagging machine it attaches labels easily and efficiently to plastic bags.
The output capacity of this machine depends on the output speed of the STP1000 folding machine and the speed of the operator.
The BC41 Label machine can be used independently, or can be added to other Thermotron modules as part of the complete Thermotron folding line.
Dimensions
216 x 93 x 108 cm
Power Supply
210 - 400V AC 50-60 Hz
Print Method
Thermal Transfer
Average Air consumption
31 L/min
Air Pressure
6 Bar
Make an enquiry now
Register your interest in the Barcode label printing module BC41 now. We guarantee you won't be disappointed.