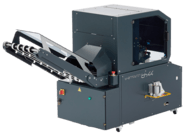 Automatic Heat Sealing Machine - TH44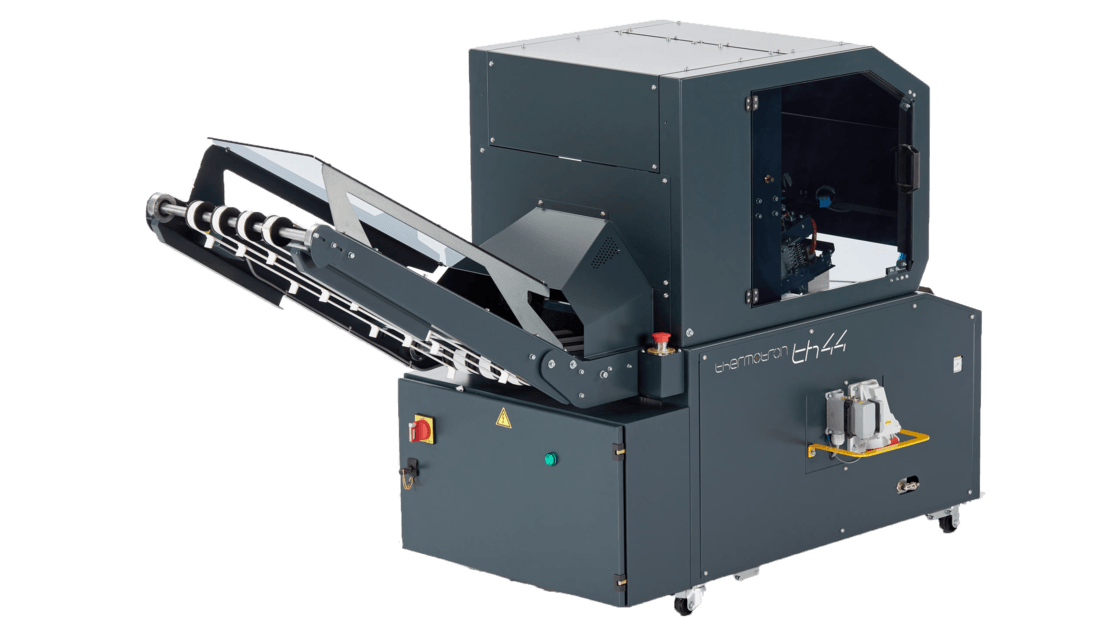 NEW
Automatic Heat Sealing Machine - TH44
Automatic machine that seals the plastic bags with heat sealing.
Thermotron TH44 automatic heat sealing machine
The TH44 is an automatic heat-sealing machine by Thermotron that can seal the plastic bags that contain garments coming folded and packaged from the automatic folding machine STP1000 and the bagging machine PV40 with heat. TH44 was designed to be fast and friendly operated during the latest international needs of ready made garment industry.
The folded garment comes to the TH44 as an output of the PV40 unit or can be placed on the TH44 manually by the operator. The TH44 automatic heat-sealing machine is offered either as an autonomous machine or in combination with more units as part of the complete thermotron folding and packaging station.
Dimensions TH44
L-W-H: 144 x 108 x 119 cm
Dimmensions TH44M
L-W-H: 208 x 108 x 119 cm
Power Supply
210-400V AC 50-60Hz
Power Capacity
1.44Kw
Average Air Consumption
90L/min
Air Pressure
6 Bar
Folded Garment Thickness
Max 10cm
Temp of Heat Resistants
Max 200C
Make an enquiry now
Register your interest in the Automatic Heat Sealing Machine - TH44 now. We guarantee you won't be disappointed.