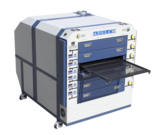 Adelco Drawer Drying Cabinets
Key features of the Adelco Drawer Drying Cabinets
Easy load drawers
Digital temperature control
Independent digital drawer timers
Motor driven drawers
Hot air recirculation
Permanent lint filter
Adelco is the only manufacturer to offer drying cabinets with automatic drawers
About the Adelco Drawer Drying Cabinets
Adelco's drying cabinets offer a compact, space-saving and economical solution for the curing of digital and screen printed textile inks. Using temperature controlled, high-velocity airflow for optimum curing, the balanced airflow system directs the hot air directly onto the textile ensuring maximum efficiency.
3 Drawer Drying Cabinet
The Adelco 3-Drawer drying cabinet offers a compact textile drying solution where DTG printers can be mounted on top of the machine to save even more floor space. Thanks to the drying cabinet's triple insulated casing and ability to recycle heat for a cool outer skin, there's no residual heat to affect the mounted digital printer, offering the most compact printing and drying solution on the market.
6 Drawer Drying Cabinet
For increased production requirements, the Adelco Drawer Drying Cabinet also comes available in a six-drawer option. It's ergonomically designed for ease of loading the drawers and each drawer has its own independent digital drawer timer for precise drying times. It has a unique built-in lint filter than can be easily raised above the dryer by a single person, ensuring no further space is required around the dryer and no need for replacement filters.
To find out more about the Adelco Pro-Cure conveyor dryer, please download our brochure or contact us.
Adelco dryers have improved the quality of our prints, due to the dryers versatility. The service and technical support that I have received from Adelco over the years have been excellent. Always helpful and available on the phone or on the rare occasion the dryer has needed a service. Our dryer is pretty faultless, other than general wear and tear. I would recommend Adelco and definitely would by from them in the future.

Liam Stewart, Vortex Clothing Company Ltd, UK
Full features and advantages of Adelco Drawer Drying Cabinets
The three and six drawer textile drying cabinets are available in manual and automatic versions. Key features include:
All models:
Permanent lint-filter helping to reduce maintenance costs
Compact & space saving
Variable exhaust control
Manual
Independent times with audible and visual alarm for each drawer
Great entry level, low-cost solution
Automatic
Each drawer is independently controlled via a membrane touch control panel – automatic open & close from pre-programmed timers
Digital display
Each drawer has independent motor driven drawers that are operated and controlled by its own cycle timer
Related case studies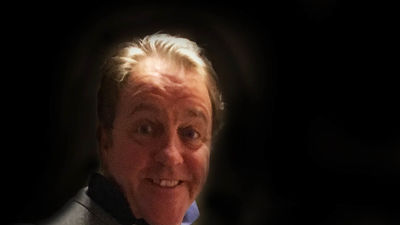 Things Fashion
Adelco Ecotex / Adelco Drawer Drying Cabinets
Purchased over 30 machines from Adelco
Read the case study
Make an enquiry now
Register your interest in the Adelco Drawer Drying Cabinets now. We guarantee you won't be disappointed.