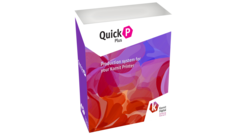 QuickP Plus 2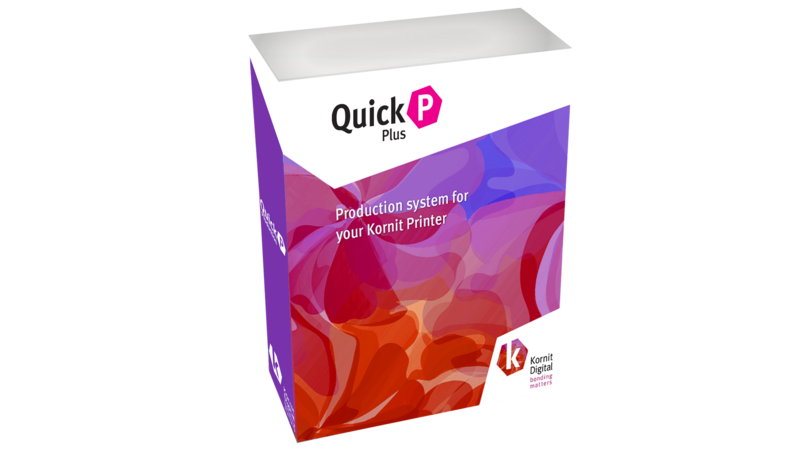 QuickP Plus 2
Increased productivity through reduced creation and printing times
Increased productivity through reduced creation and printing times
Kornit QuickP Plus 2.0 has been created from the ground up to increase the user's productivity by reducing the time it takes between the creation of personalized garments, and the printing of the orders. It offers a complete workflow solution to help both large and small businesses create, organize, and manage their valuable design assets. From order creation and tracking, to the automatic transfer of production-ready image files to QuickP software, Version 2.0 has all the tools you need to succeed in the mass personalization industry.
Quickly and easily generate limitless personalized designs
QuickP Plus 2.0's Creator program provides an enhanced user interface that combines a visually appealing and easy-to-use front end, with advanced functionality for mass personalization. The all new Variable Data function enables users to generate new personalized designs instantly by replacing both text and designs using simple data fields, or by importing spreadsheet data. With over 200 designs and 40+ fonts included, as well as the ability to import any True-Type Font or design, the possibilities for personalized products are endless!
QuickP Designer 2.2 for Kornit printers exhibits state-of-the-art features for quick processing of image files, without the need for external ripping applications. With its exceptional diversity, QuickP Designer 2.2 is fit to handle and control multiple jobs. It features an extremely user-friendly interface and must-have automation tools.
Main Features
Intuitive user-interface with advanced functionality for mass personalization
Comprehensive Variable Data solution, with the ability to import or create spreadsheets
Easily manage product inventory, automatically updating as designs are sent out
View and update the status of jobs from any device using the LAN or online
Advantages
Seamlessly communicates with Kornit machines, supports .ksf and file naming convention
Quick and easy mass personalization using simple data entry fields
The workflow platform significantly improves company-wide organization
The solution scales to meet your business needs, growing alongside the company
Make an enquiry now
Register your interest in the QuickP Plus 2 now. We guarantee you won't be disappointed.