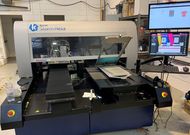 Kornit Storm Hexa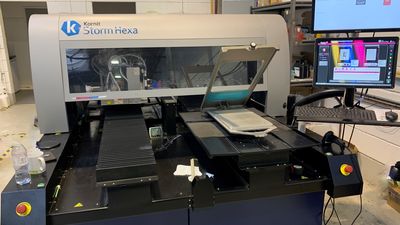 For Sale Kornit Storm Hexa Used - Good condition | £120,000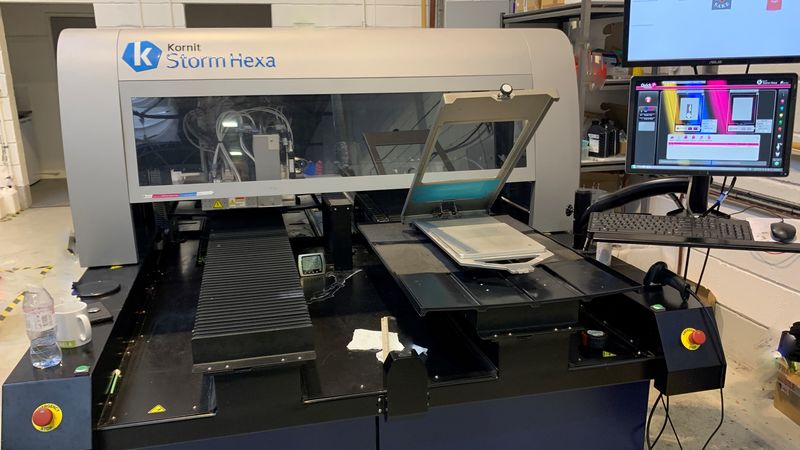 Used Kornit Storm Hexa
Good condition, Live Kornit support contract until June 2020
Price = £120,000 Purchase date: 2016
A 6-colour direct-to-garment printing solution, the Storm Hexa is ideal for sports and licensing franchises. By creating brilliant, vivid CMYK + Red and Green color combinations, printers can easily reproduce the true colours of any sports team and accurately match corporate logos. Kornit's unique single-step printing solution improves your print quality while reducing your maintenance ink consumption.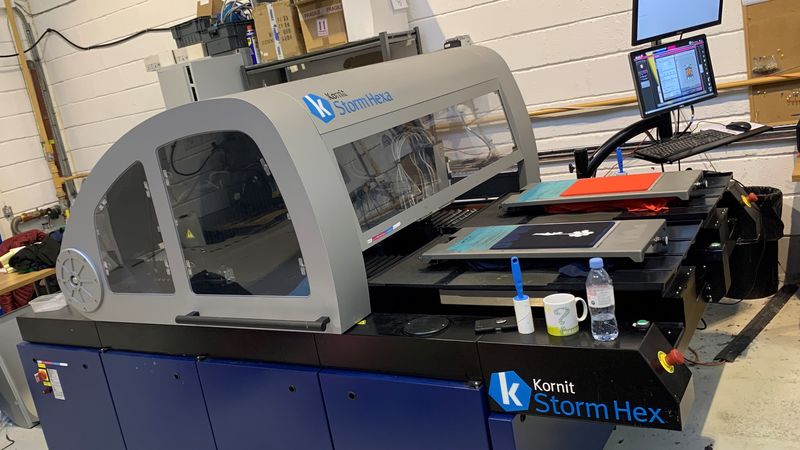 6 Colours CMYKRG + White
Print on multiple fabric types, both light and dark
170 Light / 85 Dark garments per hour
Web-to- print enabled
Integrated Pre-Treatment
Integrated Humidity and Ink Recirculation System
Make an enquiry now
Enquire about purchasing the Kornit Storm Hexa now.