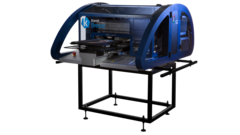 Kornit Breeze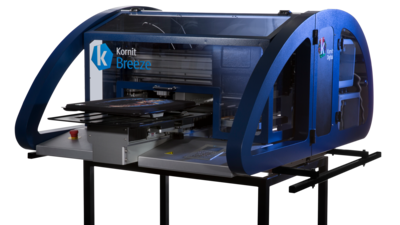 For Sale Kornit Breeze Used | £25,000
This Breeze has the latest encoder strip, spray regulator and spray pump, with 100% nozzle tests, and can be seen running.
All about the Kornit Breeze
Developed specifically for small to mid-sized businesses
Combines high-end technology with entry-level cost printing
Eco-friendly process and biodegradable ink complies with strictest industry standards
High reliability and maximum system uptime
Engineered specifically for small to mid-sized commercial digital t-shirt printing businesses, the
portable and affordable Kornit Breeze is designed with an integrated automatic pretreatment,
de-gassing, and maintenance system. The Breeze provides an ideal DTG solution to new or
expanding businesses entering the digital t-shirt and garment print market.
The Kornit Breeze arrives at your door ready for e-commerce and web-to- print, making it the
right choice for both online and retail shops. It can be connected to any computer with a USB
port and requires only one operator. Print on dark garments faster and more efficiently with our
one-pass white and CMYK printing process.
Make an enquiry now
Enquire about purchasing the Kornit Breeze now.