Adelco Ecotex 150G-5
Adelco Ecotex Gas Fired dryer with 1.5 meter belt width, 1 meter feed/exit, 5 meter oven.
Excellent condition.
For sale due to customer upgrade to larger drer.
Ovens are fully modular enabling the exact dryer length to be chosen to suit all curing requirements and be expanded at a later date.
Optional gas flow indicator enables running costs to be shown. Triple insulation with air curtain for the coolest exterior skin ever.
Air intake from both sides of oven giving the best heat distribution.
Reduced energy consumption for the lowest running costs.
Low maintenance UV flame detection system.
Integral exhaust connected from top of dryer with easily adjustable exhaust outlet valve.
Easy access lint filter, removable from either side of dryer, no replacement filters required.
Removable end panels for easy cleaning access.
Touch screen control panel interface for ease of use.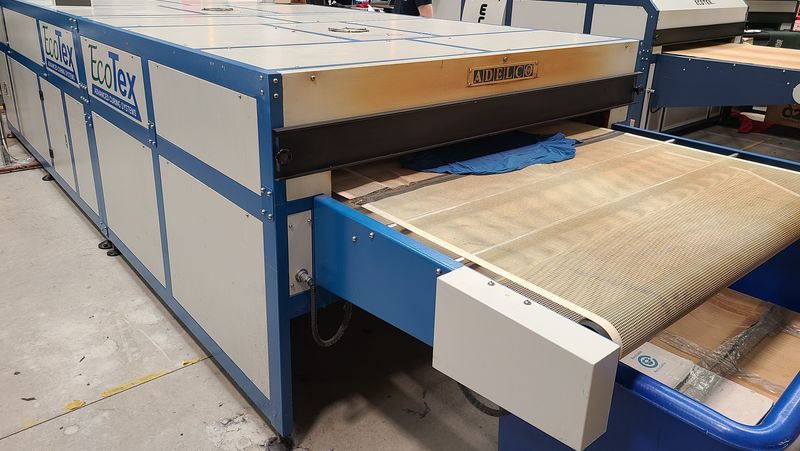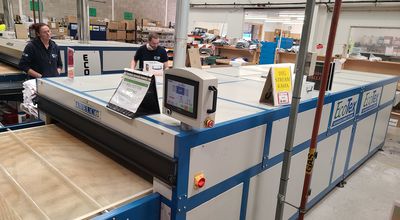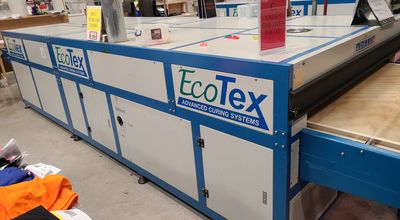 Make an enquiry now
Enquire about purchasing the Adelco Ecotex 150G-5 now.