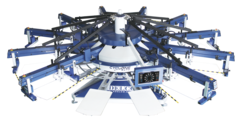 Adelco Automatic Cyclone Carousel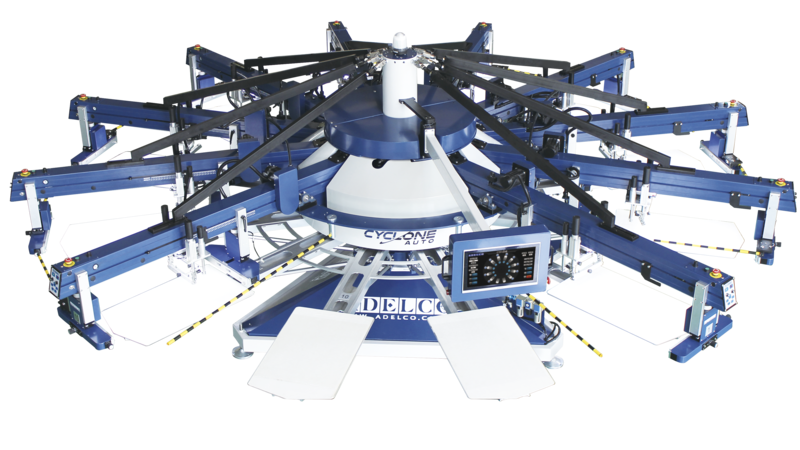 Adelco Cyclone carousel with additional extras included.
Ex demo - The Adelco Cyclone carousel automatic printing press.
Cyclone auto carousel model CYA-14/16-4550 – 14 colour/16 station Cyclone printing press, with maximum print area of 45cm x 50cm. Complete with 16 x high specification solid aluminium pallets (47cm x 72cm x 6mm ), 14 x squeegees and floodblades (52 cm).
Included in this package price is:
2 x Flash cures - Flash model MTX-4560S-3 stand mounted Quartz flash cure units, with three independently switchable zones, carbon fibre, medium wave Quartz I.R lamps.
Delivery & Installation (UK Only).
This machine is robust with heavy duty foundations to which bespoke lightweight aluminium extrusions and precision CNC parts are fitted with meticulous attention to detail. The advanced control system enables our Cyclone Carousel to run pin point accuracy at extreme speeds whilst still offering incredible value for money.
Check out these videos of the Cyclone in action:
Make an enquiry now
Enquire about purchasing the Adelco Automatic Cyclone Carousel now.