Kornit Avalanche Digital Printers
Benefit from reduced cost per print without compromising on high-definition image quality with the Kornit Avalanche series of digital garment printers. With enhanced printing capabilities for high productivity, the Kornit Avalanche range is the complete solution for mass direct-to-garment printing.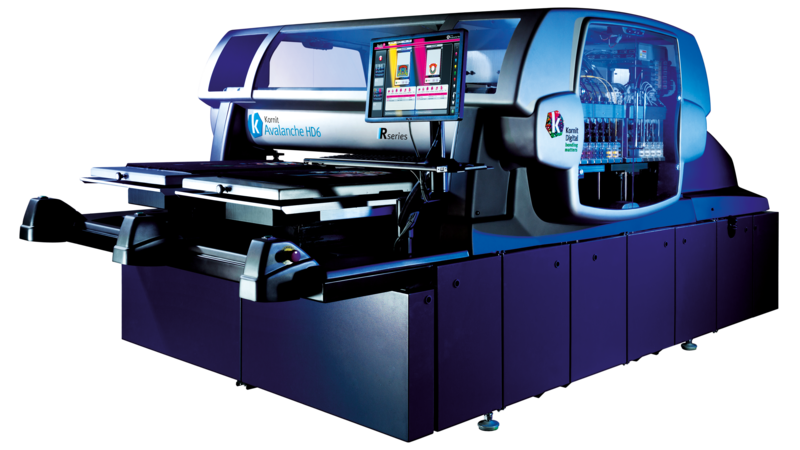 A robust digital printer with HD print capabilities and low ink consumption, the Kornit Avalanche HD6 is the perfect solution for high-volume production.
Read more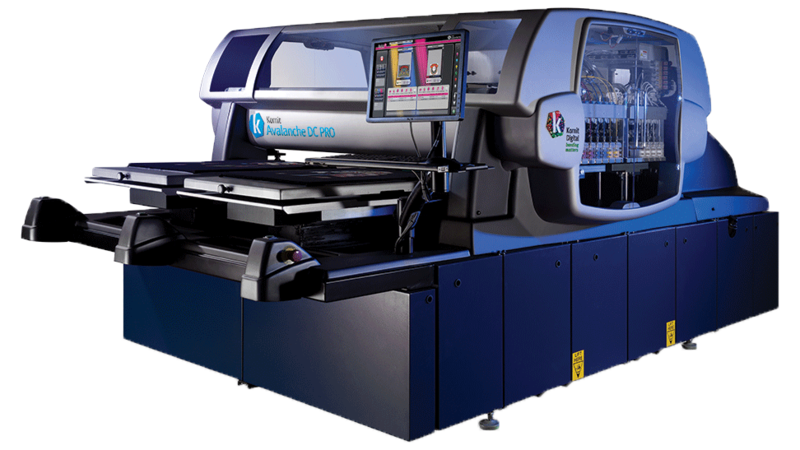 The Kornit Avalanche DC Pro is the only discharge plus white digital printer on the market with advanced production capabilities and six colour channels.
Read more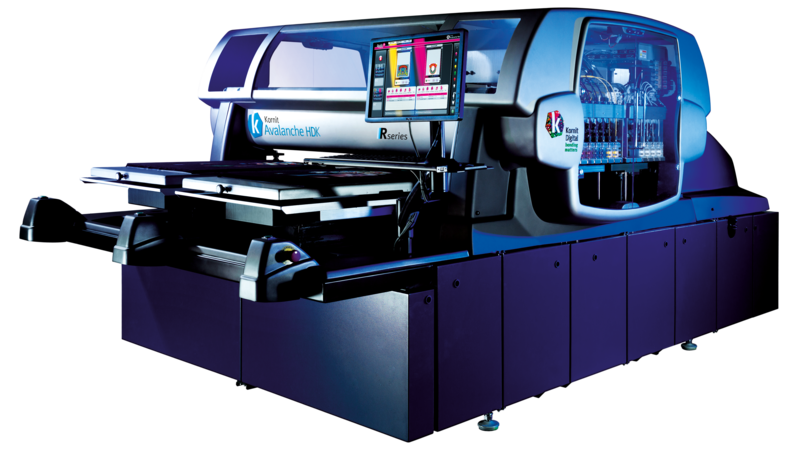 With low ink consumption and improved print quality, the web-to-print enabled Kornit Avalanche HDK offers versatile digital printing for multiple fabric types.
Read more