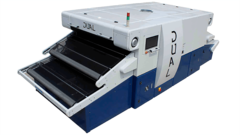 Adelco Dual Dryer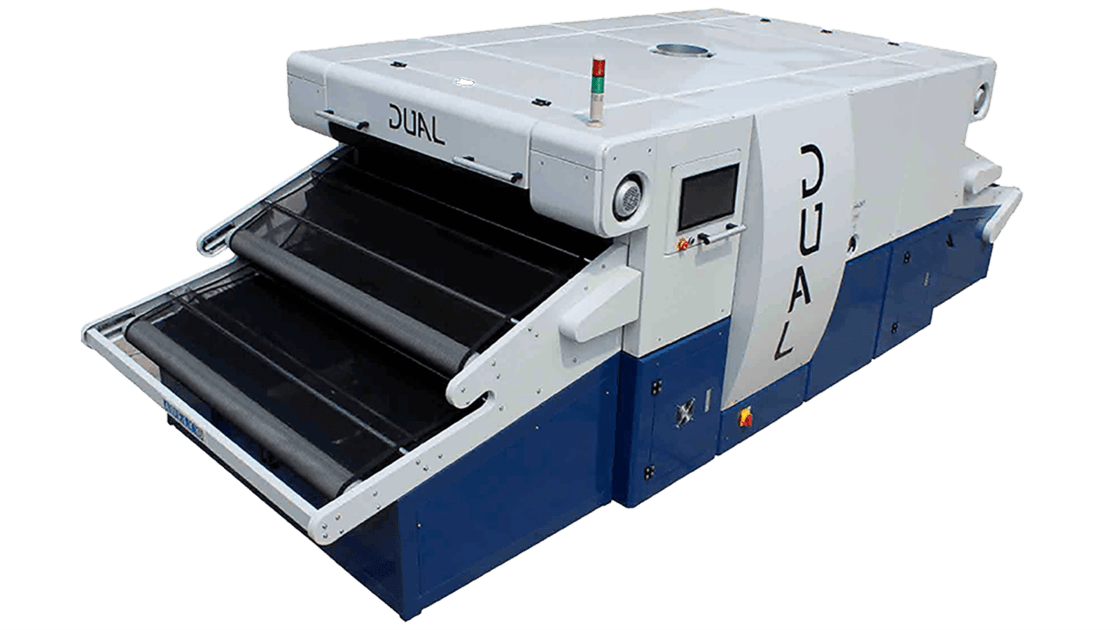 Adelco Dual Dryer
Experience the benefits of two dryers in one footprint with the Adelco Dual Dryer range. It's the world's highest production and energy efficient dryer.
Advantages and features
Digital Touchscreen Interface
Independent burners and temperature control for each level
Infeed / Outfeed extraction
The world's highest production and most energy efficient dryer.
Two Dryers in a single footprint
Named the "Dual" this unique new dryer model has separate heat chambers, airflow and exhaust for the top and bottom belts on this double belt concept. This further increases the huge throughput capabilities in both Digital and Conventional print requirements without increasing the size of the dryer.
All Adelco dryers including the New Dual, the Duplex and the range of Pro-Cure dryers are fitted with internal exhaust hoods over the feed and exit sections of the oven to provide a cleaner working environment without having to add optional extraction hoods and exhaust connections.
Specs
| | |
| --- | --- |
| Airflow | Advanced balanced airflow system incorporating high powered jets and integrated vacuum hold down both levels |
| Touch screen | 15" HDMI touch screen interface |
| Electrical supply | 3 Phase 220v /380v / 415V |
| Maximum electrical consumption | 7KW |
| BTU required | 225,000 BTU x 2 |
| Time from ambient temp to 160°C (320°F) | Approximately 15 minutes |
| Production - Kornit Print (Black Shirts) | @ 5 mins - 430 per hour |
| Production - Screen Print | @ 1 min 2160 per hour |
| Extraction | Built in extraction system, on the infeed and outfeed for a cleaner working environment together with independant exhaust extraction from each conveyor to maximise the curing efficiency for heavily water laden prints in both digital & conventional prints |
Related case studies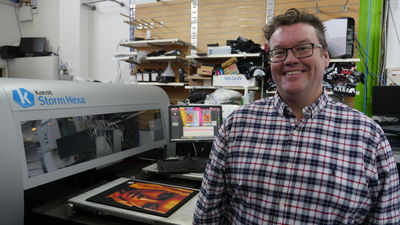 Kornit Storm Hexa / Adelco Dual Dryer
Weymouth based Nexgen upgrade to Kornit Storm Hexa & Adelco Dual Dryer
Read the case study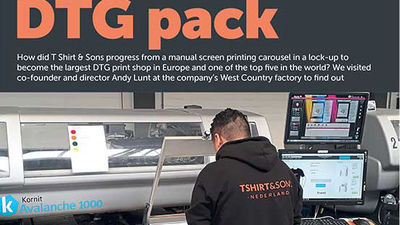 Adelco Dual Dryer / Kornit Avalanche
Extracts taken from Images Magazine - March 18
Read the case study
Make an enquiry now
Register your interest in the Adelco Dual Dryer now. We guarantee you won't be disappointed.