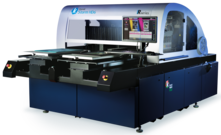 Kornit Storm HD6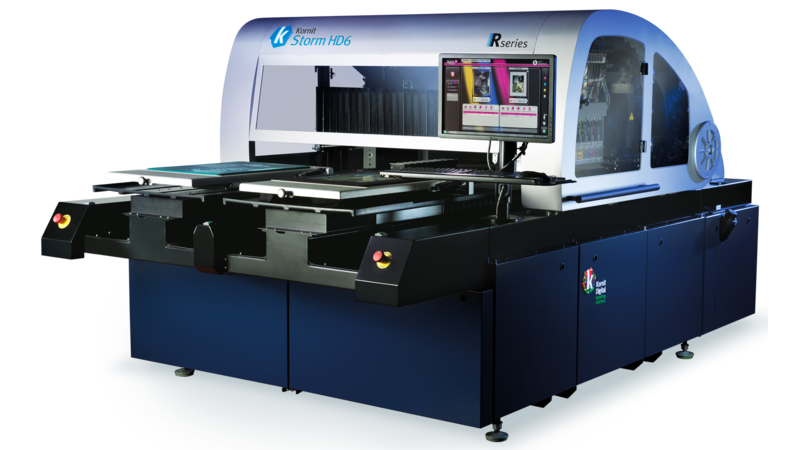 NEW


Kornit Storm HD6
The Kornit Storm HD6 is the ideal direct-to-garment digital print solution, offering HD technology and low ink consumption to improve profitability.
Advantages and features
Significantly lower ink consumption to reduce print costs
Integrated Pre-Treatment system
Integrated Ink Recirculation System
Print on multiple fabric types, both light and dark
More robust, and consistent printing results
Kornit Storm, the robust and field-proven printer, serving small to mid-size printing business is now available as an HD technology platform.
After almost a year since the launch of Kornit's HD technology and extensive adoption and high satisfaction of Avalanche HD customers that significantly improved the profitability of their businesses, we are now offering HD technology for small to medium-sized printing businesses (Digital and Screen)
Translating industry challenges into opportunity is where game-changing technology is emerging. The new Storm HD (powered with Neopigment™ Rapid) offers approximately 30% lower Cost Per Print!
Kornit Storm HD6 with its advanced print engine, and based on superior NeoPigment™ Rapid ink, offers the following features:
Exceptional printing profitability - Significantly lower ink consumption to reduce print costs

Resolves screen challenges providing a profitable solution for sub 500 run lengths and one-offs

Screen print quality and softer handfeel at a fraction of the time and cost

Uptimes and ink savings delivered by the "Ink Recirculation" technology

A unique configuration of 6 colors (+ White) enables limitless design and customization

Improved print quality, robustness, and consistency

Upgraded QPP 6 software with new capabilities and features
Specs
| | |
| --- | --- |
| Print Heads | 20 heads |
| Max Printing resolution | Up to 1,200 dpi |
| Ink Channels | 6 Colours, CMYKRG & White |
| Ink recurculation system | Integrated |
| Neopigments Ink Containers | 4 Litre ink containers |
| Printing Area | up to 50 x 70 cm |
| Printing Substrates | Cotton, Polyester, Cotton-Polyester blends, Lycra, Viscose, SIlk, Leather, Denim, Linen, wool and more. |
| Humidity System | Integrated |
| Battery Back Up | Integrated |
Make an enquiry now
Register your interest in the Kornit Storm HD6 now. We guarantee you won't be disappointed.