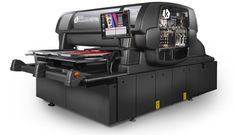 Kornit Avalanche Poly Pro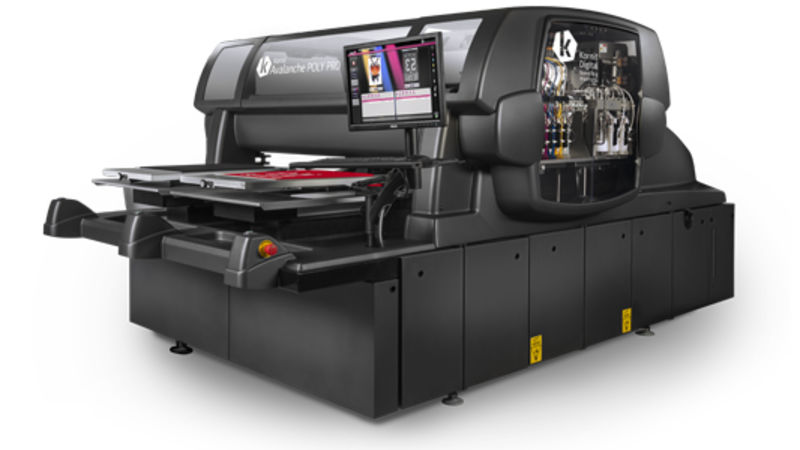 NEW


Kornit Avalanche Poly Pro
Offering the latest NeoPoly technology, the Kornit Avalanche Poly Pro offers unlimited advantages for polyester direct-to-garment digital printing.
Advantages and features
A UNIQUE SINGLE-STEP PROCESS FOR BOTH WHITE AND DARK POLYESTER
PROFITABLE FROM THE VERY FIRST PRINT, EVEN FOR SHORT-RUN PRINTING
MEETS THE POLYESTER INDUSTRY'S HIGH DURABILITY STANDARDS
MEETS GLOBAL SUSTAINABILITY REQUIREMENTS
All about the Kornit Avalanche Poly Pro
Based on Kornit's new groundbreaking NeoPoly technology

Paired with the NeoPigment Olympia ink.

Digital advantages, on polyester. Enable photorealistic and vector files.

Enables on-demand customized polyester products, no minimum quantity per-order.

Prevents dye migration and preserves original fabric properties

Prints on a variety of polyester fabrics, including woven, knits, with poly blends (Poly-lycra, Poly-cotton) and different fabric textures

Superior white base opacity, which results in vivid, lasting graphics
Join the booming polyester printing arena. Boost your profitability and win all fronts.
Say goodbye to dye migration, limited design options, minimum quantity per order and long costly set-up procedures.
NO MORE COMPROMISES! Reach high-quality results on both white and dyed polyester fabrics and meet the highest retail standards.
The Kornit Avalanche Poly Pro is based on the Kornit New groundbreaking NeoPoly Technology and is paired with the NeoPigment™ Olympia Ink. Together, they overcome polyester printing challenges while adding the many advantages of digital textile printing.
Specs
| | |
| --- | --- |
| MAX PRINTING RESOLUTION | Up to 1,200 dpi |
| INK TYPE | NeoPigment tm Olympia |
| INK CHANNELS | 4 colors CMYK + White + Poly Enhancer |
| INK RECIRCULATION SYSTEM | Integrated |
| NEOPIGMENTTM INK CONTAINERS | Bulk ink system supporting 4 Liter ink containers |
| MAX PRODUCTION OUTPUT | Dark garments: 85 Light garments: 106 |
| PRINTING AREA | Up to 23.5 x 35 in/60 x 90 cm |
| PRINTABLE SUBSTRATES | Polyester, Polyester Blends |
| HUMIDITY SYSTEM | integrated |
| BACKUP BATTERY SYSTEM | Integrated |
| DIMENSIONS | 138 X 91 X 67 IN / 350 X 230 X 170 CM |
Make an enquiry now
Register your interest in the Kornit Avalanche Poly Pro now. We guarantee you won't be disappointed.