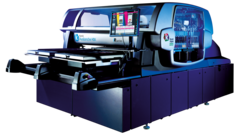 Kornit Avalanche HDK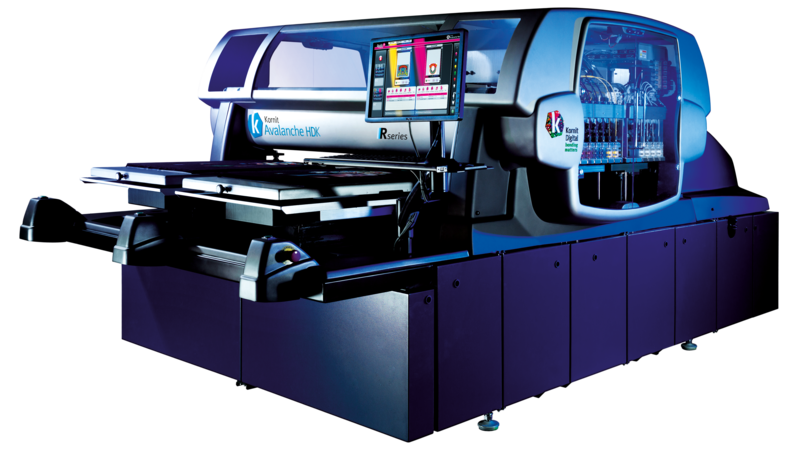 Kornit Avalanche HDK
With low ink consumption and improved print quality, the web-to-print enabled Kornit Avalanche HDK offers versatile digital printing for multiple fabric types.
Advantages and features
Integrated Humidity system
Integrated Ink Recirculation R Series
Print on multiple fabric types, both light and dark
Significantly Lower Ink Consumption to Reduce Print Costs
Avalanche HDK, based on superior NeoPigment™ Rapid ink and advanced print technology:
Significantly lower ink consumption to reduce print costs
Softer hand feel
Improved print quality, robustness, and consistency
Upgraded QPP 6 software with new capabilities and features
Supported by ColorGate Professional RIP tailored for Kornit HD
Uptime and ink savings delivered by the "Ink Recirculation" technology
Upgrades from Kornit Avalanche 1000 / Hexa and Avalanche 1000 R / Hexa R
Designed for efficiency
Reduced drop size and increased pigment load ratio for optimal print quality while using less ink
Reduce printing cost by up to 45%, depending on the model
Designed to match retail standards
Ultimate white ink performance and solid opacity
Refined hand-feel
Precise, repeatable print consistency
Designed for quality
Multiple fabric types
Light, dark and colored garments
The widest color gamut, for brilliant solids, photo-realistic and detailed designs
Specs
| | |
| --- | --- |
| Maximum Production output | Light Garments: 150 Dark Garments: 110 |
| Ink Set | Water based Kornit Neopigment Rapid ink |
| Max Printing resolution | 1,200 dpi |
| Print heads | 24 Heads |
| Humidity System | Integrated |
| Ink recirculation | Intergrated |
| Pre-treatment | Integrated |
Make an enquiry now
Register your interest in the Kornit Avalanche HDK now. We guarantee you won't be disappointed.